Roasted Potato Salad with Sole Fish (Athenian Salad)
February 23, 2016
I'm really not sure what is the true story behind that dish, I couldn't find much info about it. From the stories I've heard here and there I've learned that it is "left over" salad of the fish and potato roast from the previous day. I would not say it's a common dish of every Greek fish tavern. First time I had the salad was actually only a year ago, at one of my favorite restaurant in Athens, Cookoovaya. They have a little more haute cuisine version of the salad on their menu, and absolutely delicious.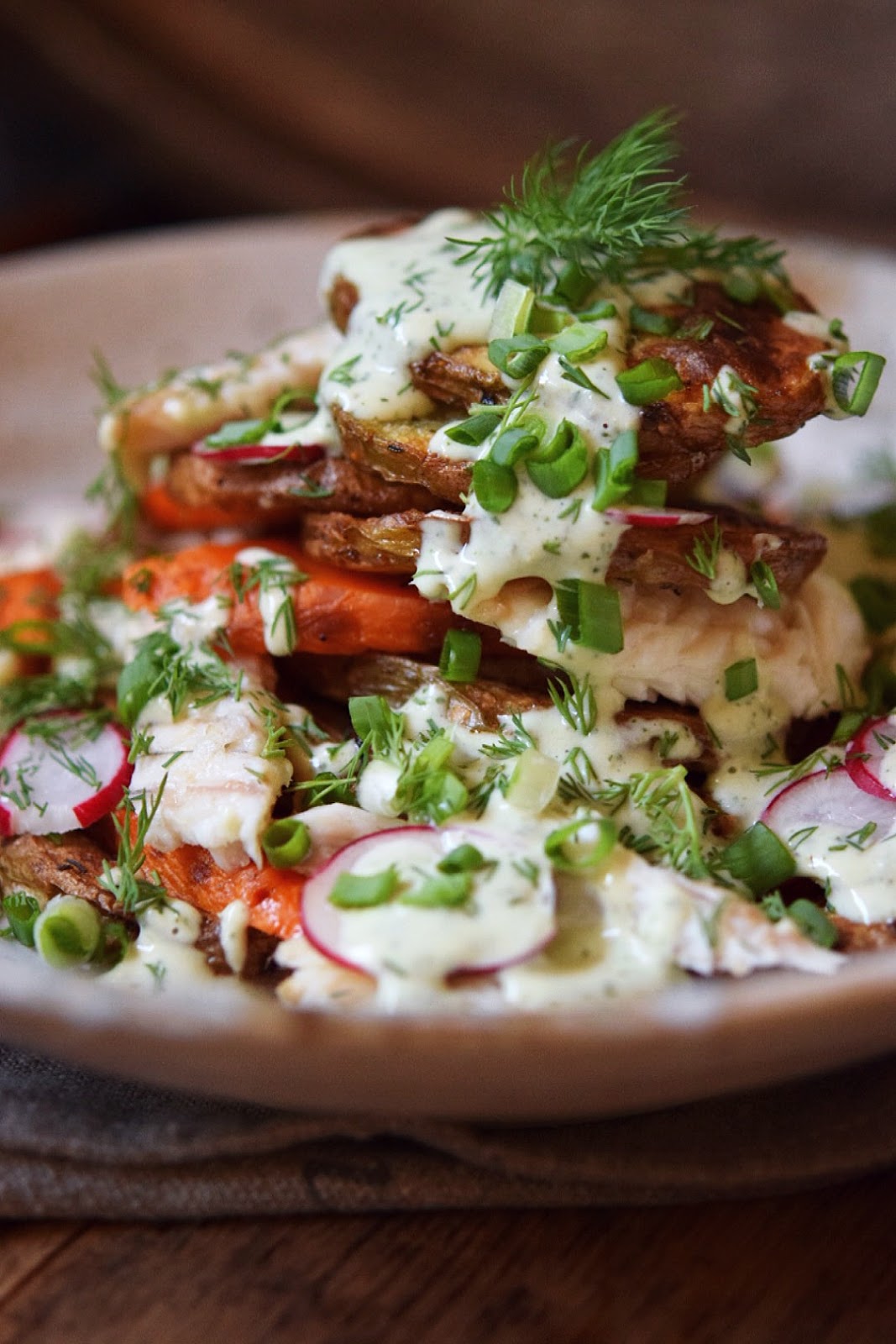 Couple of days ago I went out with some friends for a dinner. I ordered Sole meunière for a main course, but after consuming gigantic platter of mixed marinated fish - there were to die for (omg!), I took almost the whole Sole home. Leaving the restaurant I already knew what's for lunch next day.
So, the following day I started with roasting thick slices of potato and carrot. I shredded the meat of the sole fish, chopped up some fresh dill, spring onion, and some radishes for an extra crunch, topped everything with roasted garlic herbed vegan mayo, and voila!
* you can use roasted, steamed or boiled fish and potatoes for the salad
** chopped sweet pickled cumbers and capers would be also perfect tossed in the salad