Charred Potato with Tahini Yogurt
April 29, 2019
Great lunch on its own, or a side dish to grilled fish. Who doesn't like potatoes?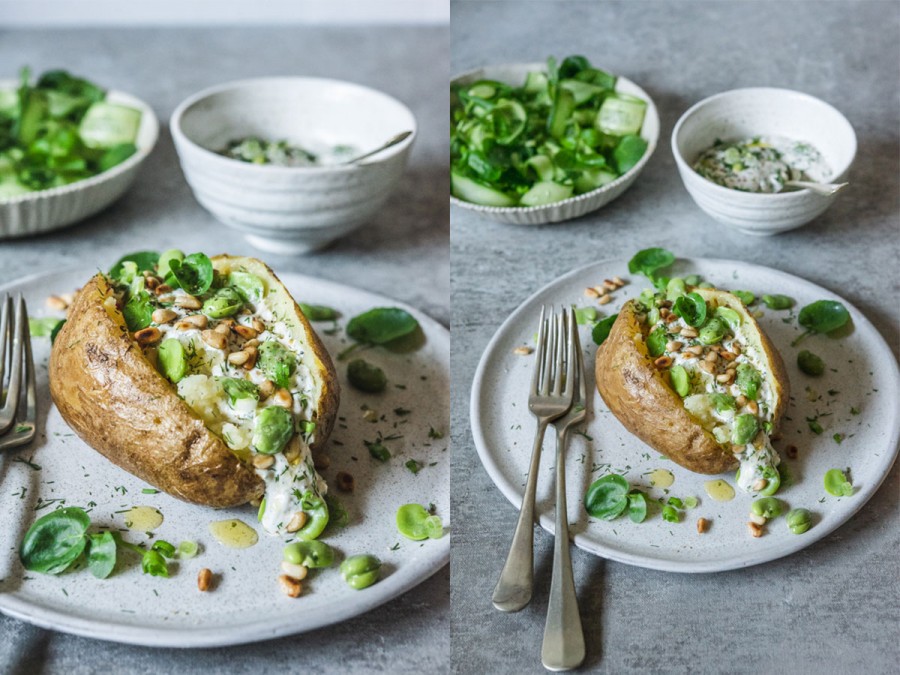 NOTES:
You can swap broad beans for green peas or even edamame if you like.
Do you want to shorten the cooking time of potatoes? Prick each one with a fork and microwave on high for about 6-8 minutes, until the potatoes are just tender, then cover with foil and barbecue for 15 minutes, or bake in 180ºC for 20 minutes.