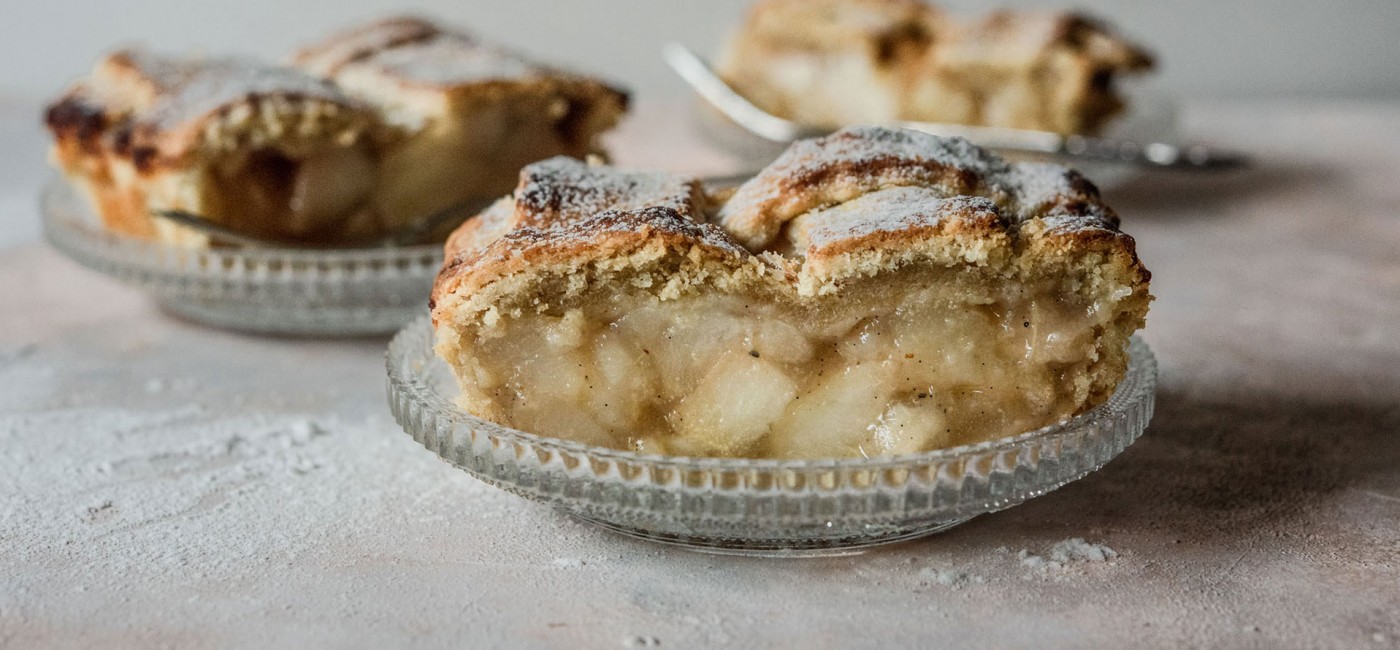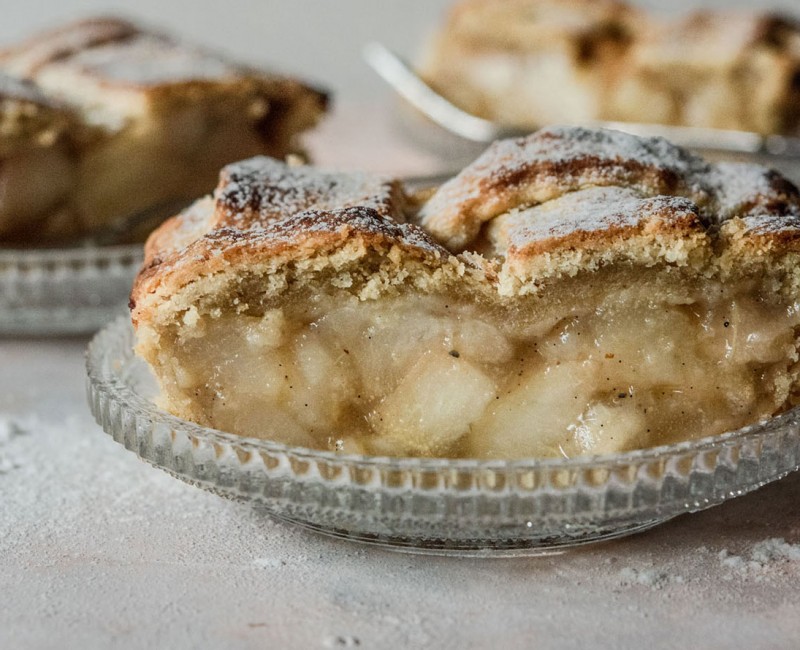 Pear and Cardamon Tart {vegan}
September 10, 2018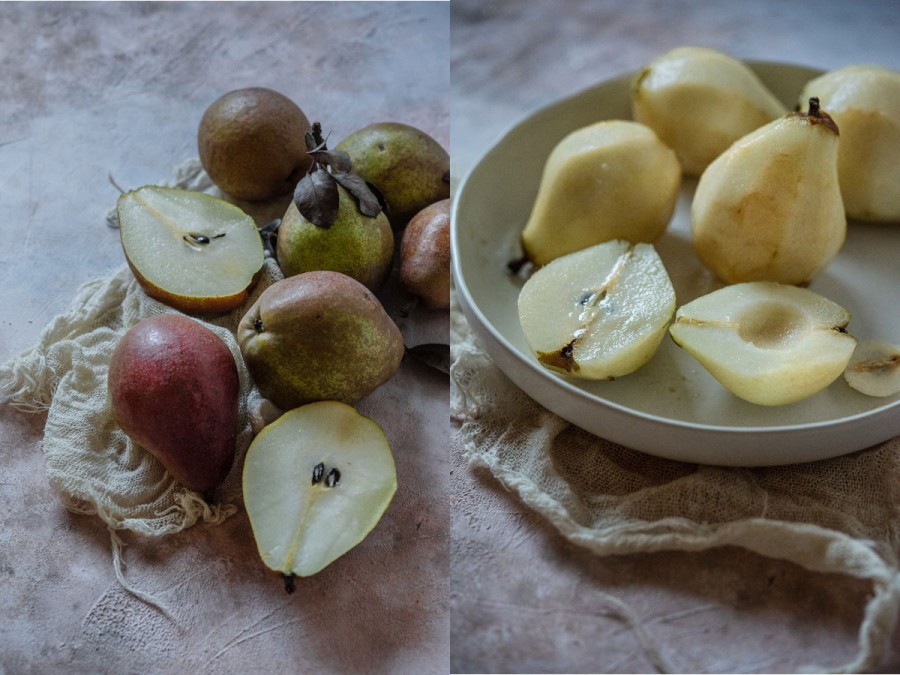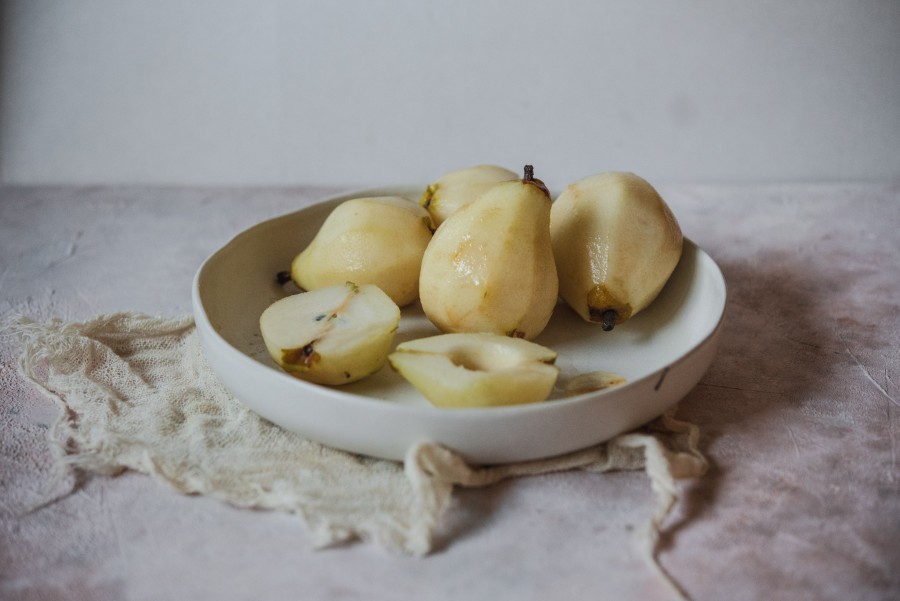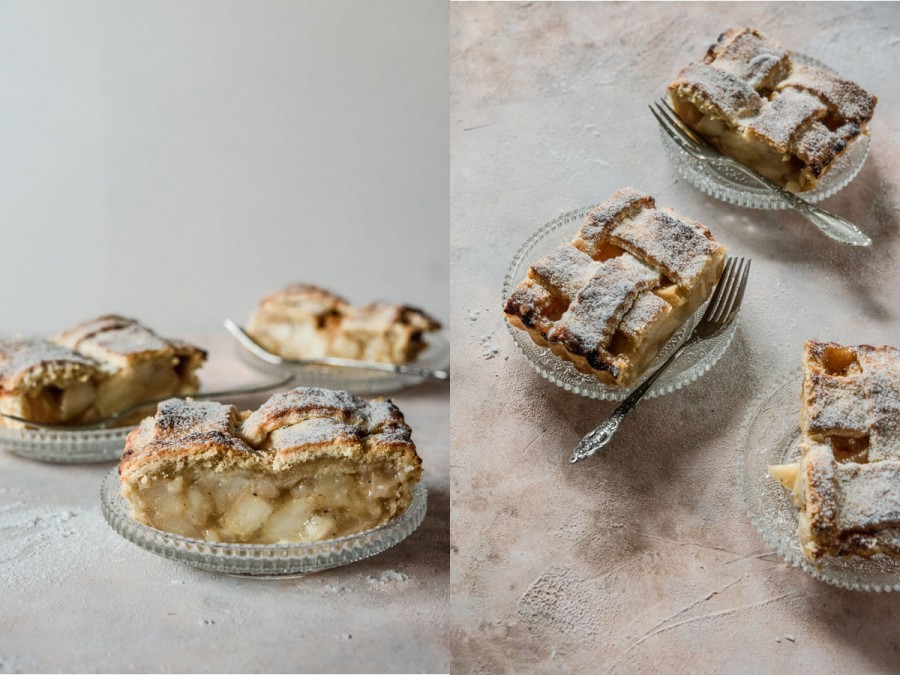 Serves 6-8 people
Crust:
300 grams pastry flour
210 grams vegan butter or margarine, cold and cut into small cubes
2 tablespoons sugar
1/2 teaspoon vanilla paste
1/4 teaspoon ground cardamon
pinch of salt
4-6 tabelspoons cold water
2-3 tablespoons plant-based milk, for glazing the crust
Filing:
8 medium, firm pears (I used Sissy variety)
1/2 cup or less sugar, it depends how sweet your fruits are
juice of 1/2 lemon
1 teaspoon ground cardamon
1 teaspoon vanilla paste
METHOD
Crust:
Process flour, sugar, cardamom, and salt in a food processor for a few seconds until combined.
Add vegan butter and vanilla paste, and pulse until mixture becomes crumbly and resembles a coarse meal.
Add 4 tablespoons of water and process just until moist clumps form, adding more ice water by teaspoonfuls if the dough is dry.
Form the dough into a ball and flatten it into a disk. Divide the pastry into two parts, one slightly bigger than the other, wrap in cling film, and cool in the fridge for at least 1 hour.
Take the pastry out of the fridge. Roll out the bigger part first (it's the bottom of your pie) and line round or rectangle pie tin, prick the pastry with a fork and fill it with cooled pear filling.
Roll out a smaller part, cut it into strips and arrange them on the top. Brush the top of the pie with vegetable milk and bake for about 45 minutes at 190ºC. Serve slightly warm or at room temperature.
Filling:
Squeeze the lemon juice and pour it into a larger container.
Peel the pears, remove seeds (I use melon scoop), chop, and mix with lemon juice. Add sugar, cardamom, and vanilla paste, and cook for around 10 minutes. Don't over cook the pears.
Let it cool to room temperature.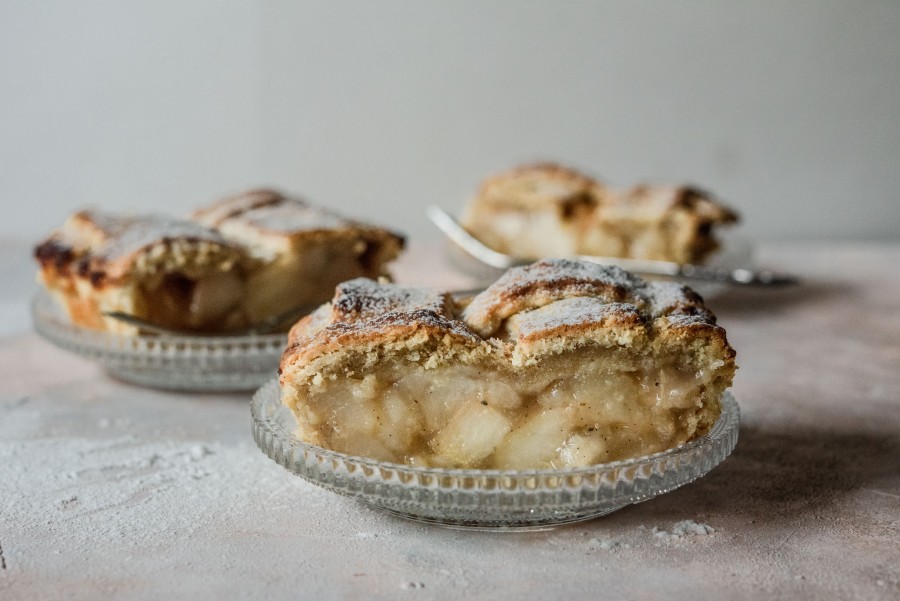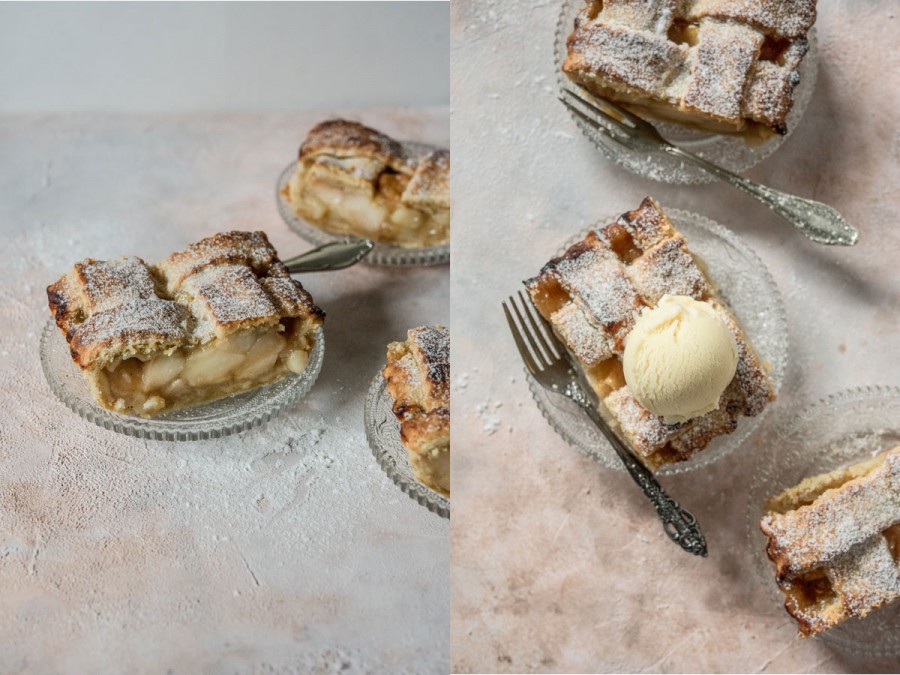 Serves 6-8 people
Crust:
300 grams pastry flour
210 grams vegan butter or margarine, cold and cut into small cubes
2 tablespoons sugar
1/2 teaspoon vanilla paste
1/4 teaspoon ground cardamon
pinch of salt
4-6 tabelspoons cold water
2-3 tablespoons plant-based milk, for glazing the crust
Filing:
8 medium, firm pears (I used Sissy variety)
1/2 cup or less sugar, it depends how sweet your fruits are
juice of 1/2 lemon
1 teaspoon ground cardamon
1 teaspoon vanilla paste