Mom's big 60 and Hazelnut Plum Birthday Cake
July 30, 2015
It's one of these days when you really have to write something smart, and all you have in your head is yesterday's night buzz.
We were celebrating my Mom's birthday yesterday and I wanted to do something a little bit more special than cooking just a dinner at home, so we went to Travolta, an amazing sea food tavern - my favorite by far, simple-casual with food to die for.
I had a little bit to drink... Ok, maybe a little bit more than a little, but you don't celebrate your Mom's birthday every day, right? Beside that, the wine we had was irresistibly good.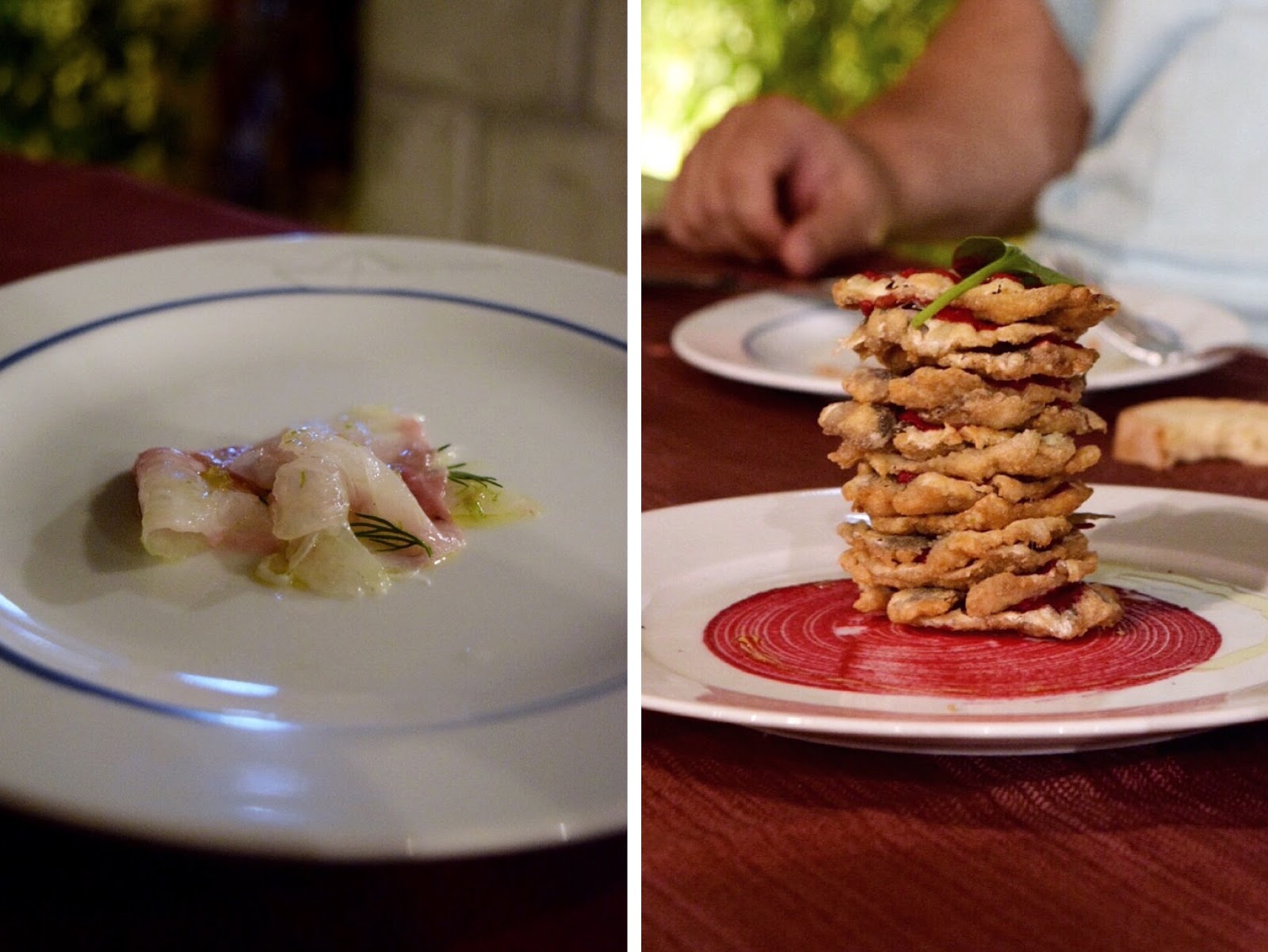 Sea Bass Carpaccio (left) and Sardines Mille-feuille (right) at Travolta
Hey, but wouldn't be myself if I didn't make a birthday cake for Mom... I had this recipe for many years, it was pined to a board above my desk, I just never had a chance to actually bake it. Its a very aromatic hazelnut cake with tangy plum filling and a little rum flavor.