"Death by Chocolate" Cake
November 16, 2015
The star of last week's cake auction. Devilishly delicious chocolate cake filled and cover with tons of chocolate.
For those readers who are not my Facebook friends... As you may have probably noticed I bake quite a lot of cakes... Most of them are made just for pure joy of baking, to try out new recipes, or to improve the old ones. Which means that beside the gorgeous smell which fills the entire house, I always have a whole bunch of delicious cakes. A little dangerous to be honest, ha! However, I decided that instead of eating all of them, I will put some of the cakes on auction on Facebook ,and all the money from the sale will be donated to various animal shelters.
Its been a couple of weeks and we have "sold" four cakes. I'm really happy and grateful for generosity of the bidders. And big thanks to LIFO magazine for such a nice article. Ευχάριστο!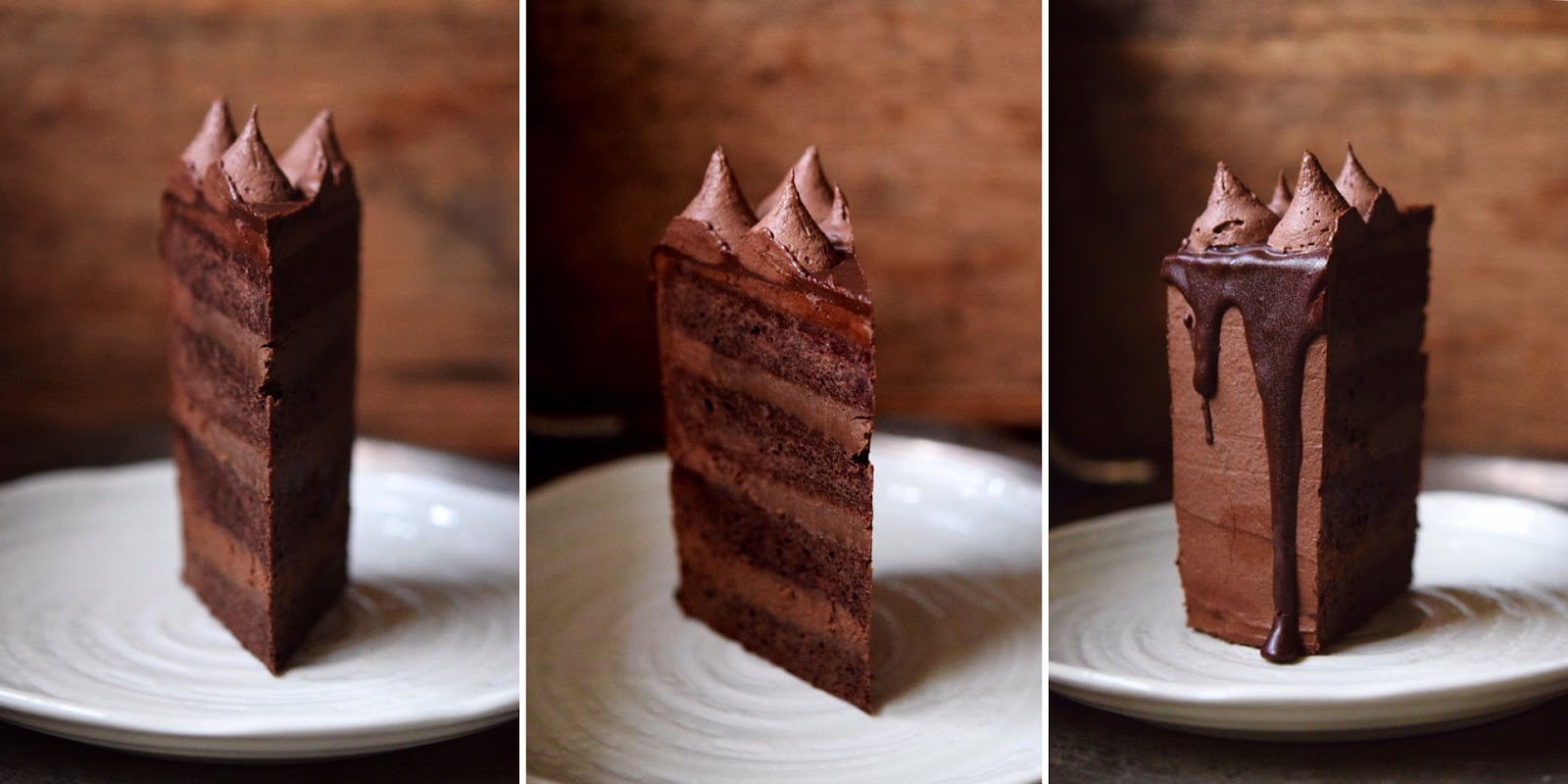 I'm sharing with you the recipe of this "chocolate bomb" which was a huge success on the auction and heaven for taste buds. Very dense and chewy, chocolate brownie layers filled with peanut butter chocolate ganache, covered with fluffy chocolate buttercream and, because it wasn't chocolate enough, drizzled with extra chocolate glaze.