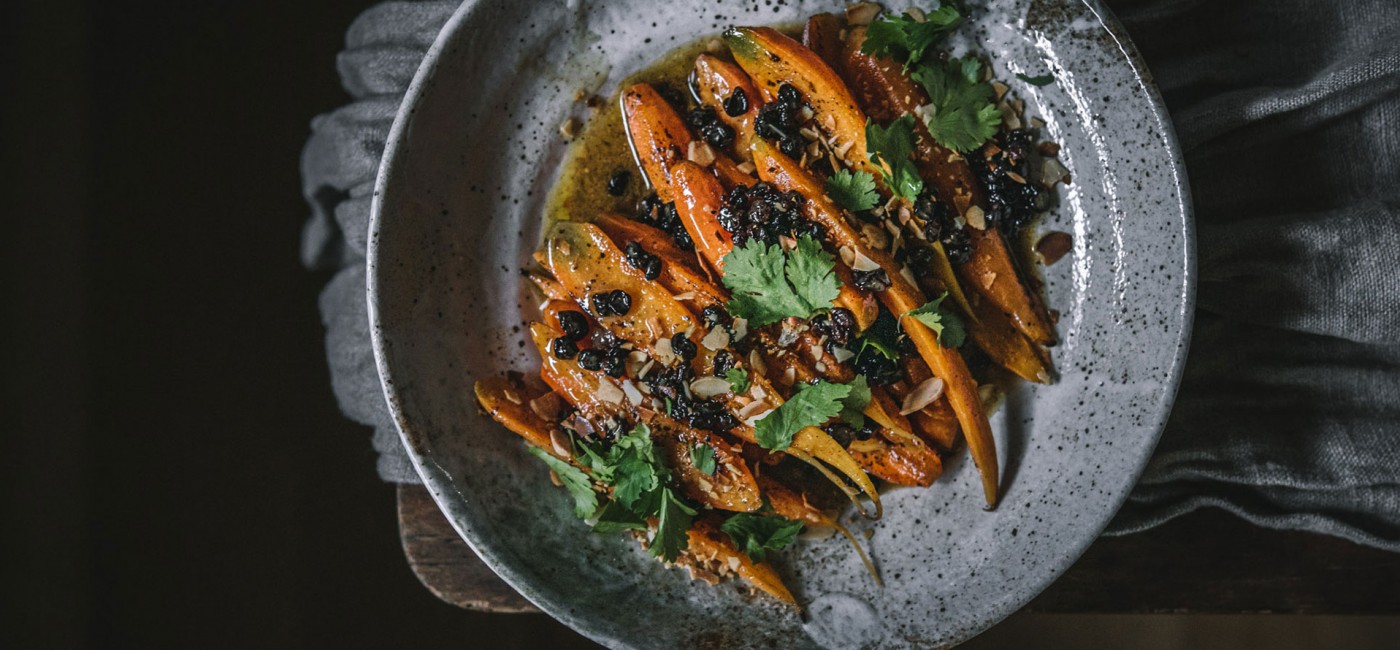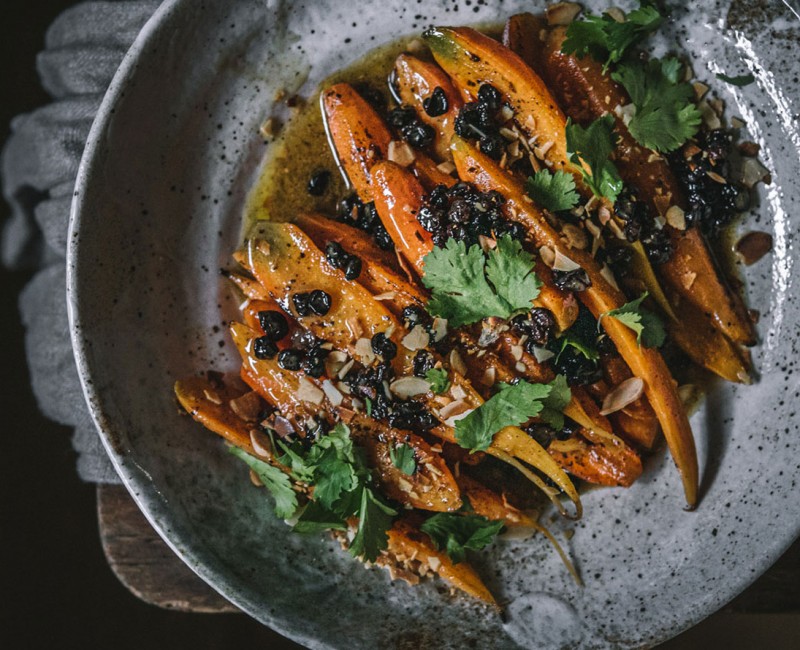 Roasted Carrot Salad
January 12, 2022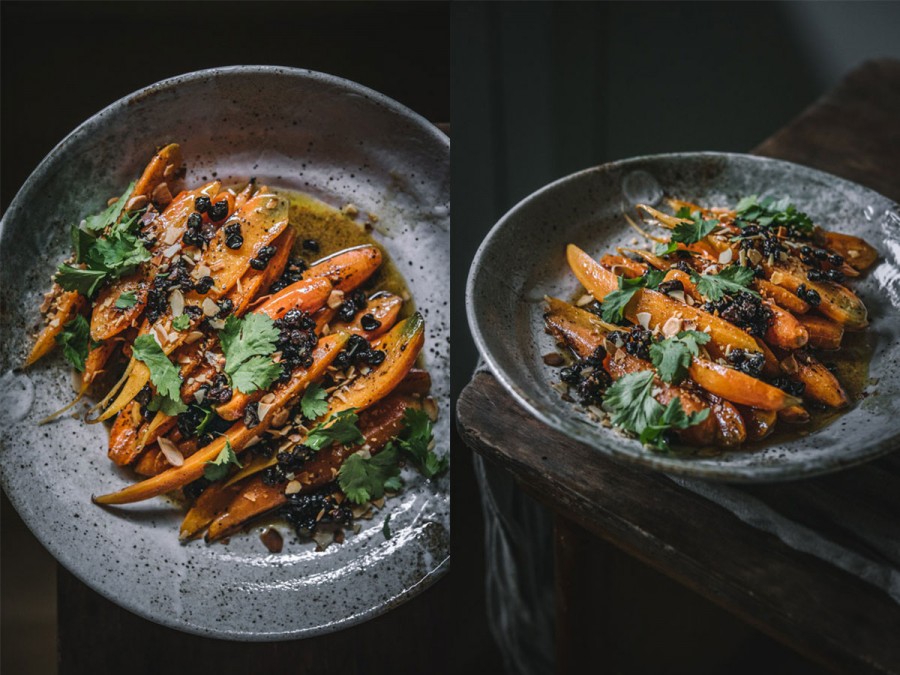 500 grams small carrots
Olive oil, for roasting
pinch of salt, black pepper, and cinnamon
1/4 cup barberries or currants
1/2 cup hot black tea or hot water
1/4 cup whole almonds, toasted and finely chopped
a handful of fresh coriander, parsley, or dill, or a mix of all three
Dressing:
3/4 cup olive oil
1/4 cup apple vinegar
1 teaspoon grainy mustard, or truffle mustard
1 teaspoon mild honey
1/2 - 1 teaspoon truffle oil
pinch of salt
METHOD
Preheat the oven to 220ºC.
Place the barberries or currants in a bowl and pour hot tea or water over them. Set aside.
Wash and peel the carrots, cut them in half length way, and place them in the roasting dish.
Drizzle a little bit of olive oil over the carrots to coat them, season with salt, pepper, and cinnamon. Roast them in the preheated oven until slightly charred.
While the carrots are roasting prepare the dressing. Measure all ingredients into a jar and using an immersion blender, blend until the vinaigrette is thoroughly combined.
Taste the vinaigrette and adjust the taste. Strain the berries and add them to the vinaigrette.
Place carrots on a serving dish, and drizzle generously with the vinaigrette, top with fresh herbs, and chopped almonds. Serve warm or at room temperature. Enjoy!
500 grams small carrots
Olive oil, for roasting
pinch of salt, black pepper, and cinnamon
1/4 cup barberries or currants
1/2 cup hot black tea or hot water
1/4 cup whole almonds, toasted and finely chopped
a handful of fresh coriander, parsley, or dill, or a mix of all three
Dressing:
3/4 cup olive oil
1/4 cup apple vinegar
1 teaspoon grainy mustard, or truffle mustard
1 teaspoon mild honey
1/2 - 1 teaspoon truffle oil
pinch of salt