Mixed Mushrooms Confit
March 05, 2018
Confit is a wonderful way to cook mushrooms, it is one of the oldest ways to preserve food. Mushroom are slowly poached in oil in a low temperature which makes them super velvety.
I remember my grandmother used to make a red pepper confit. She would add vinegar into the oil after the "poaching" process, and then pour into the jars over the peppers. I think she pasteurized the jars to keep confit for several weeks. But I'm not sure about that... Anyway, let focus on shrooms!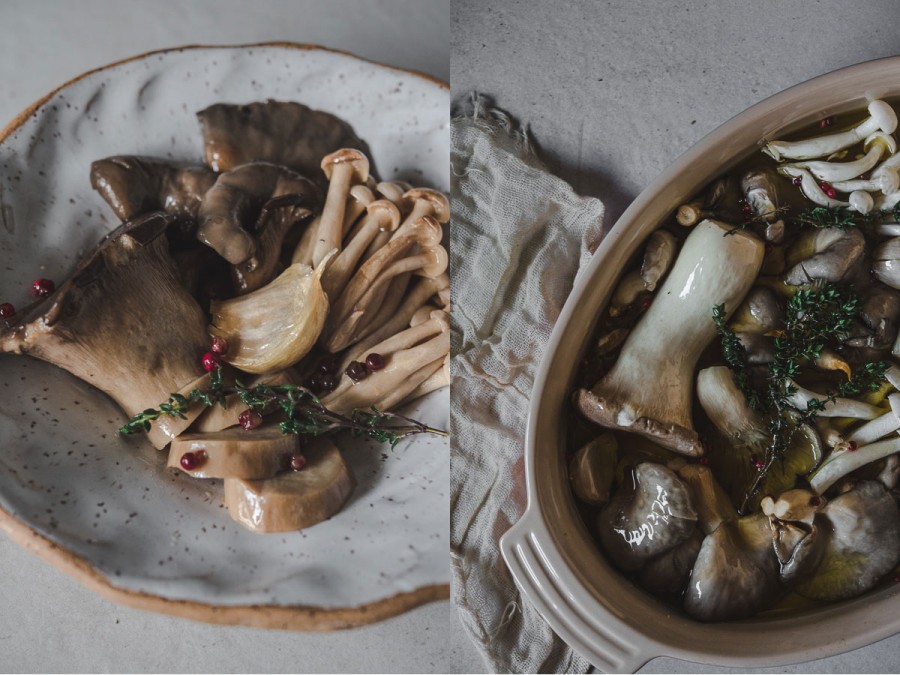 You can use any kind of mushrooms to make confit, even the button mushrooms, or wild, such as porcini, hedgehog, chanterelle, milk cap, king oyster or St. George's.
Use this uber delicious, and meaty mushrooms in pizza, a stir-fry, on a bruschetta or tucked into an omelet.
Keep the mushrooms entirely covered in oil, when they're all gone, keep the oil, which is good for sautes, making pastas or risottos. Both the mushrooms and oil, refrigerated in an airtight container, will keep for at least 2 weeks.