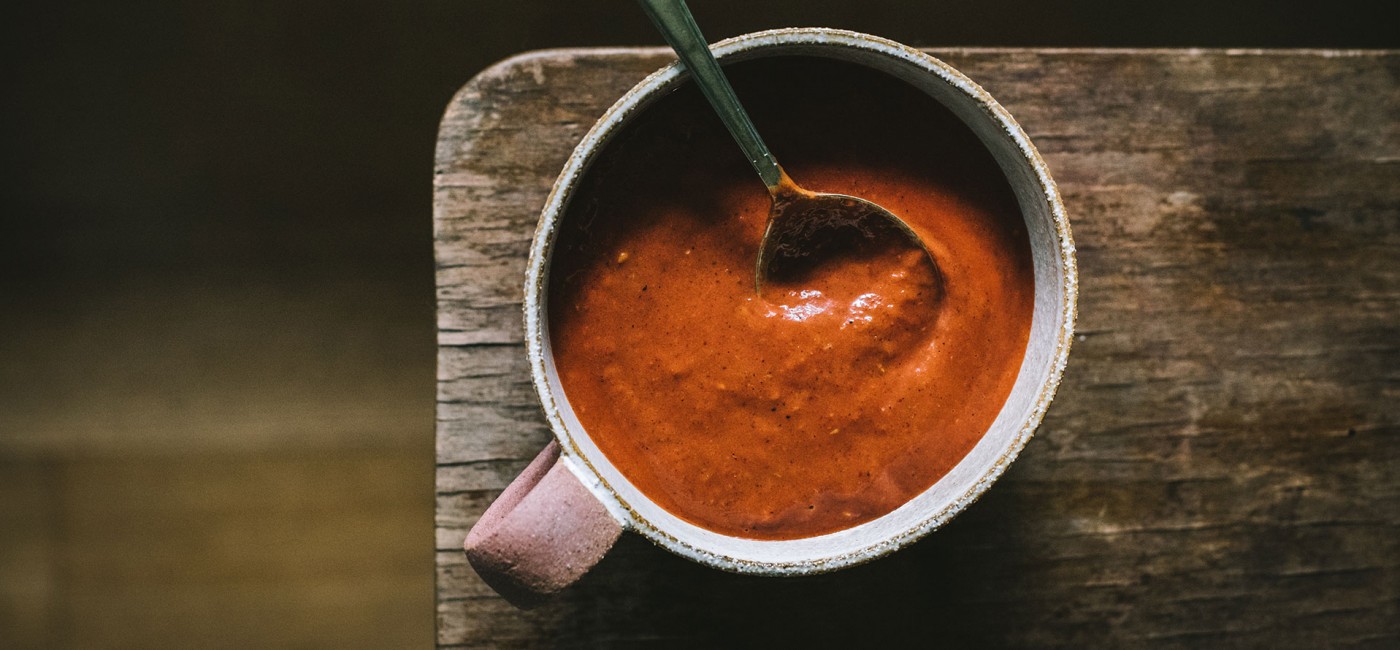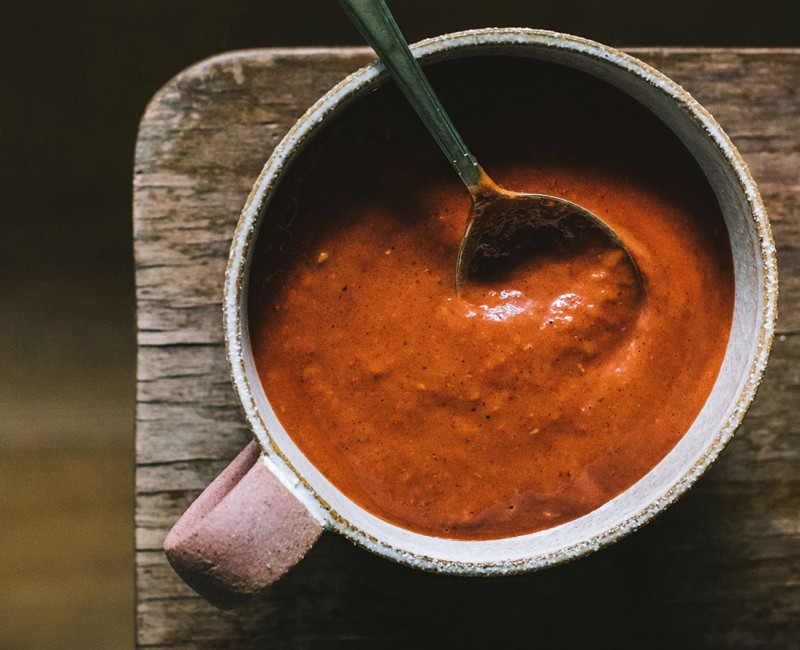 Pizza Sauce with Charred Tomatoes and Anchovies
April 08, 2020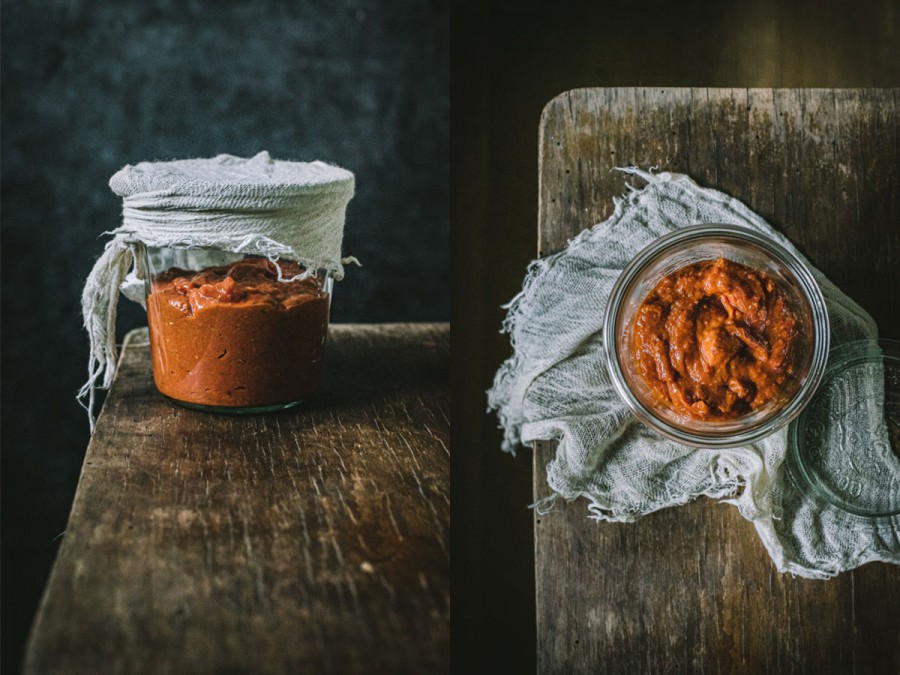 500 g small tomatoes, cut in half
3 Aji Amarillo peppers, seeds removed
3 red mild chili peppers, or sweet chilies, seeds removed
5 small anchovies fillets
5-10 garlic cloves (I personally like a lot of garlic), minced
1-2 teaspoons dried oregano, basil or any herb of your choice
olive oil
salt, to taste
1 teaspoon achiote powder (optional, see notes)
METHOD
Preheat the oven to 220ºC. Place tomatoes on the roasting pan, cut side up. Drizzled with olive oil, sprinkle with salt and roast until they are charred but not burned. Cool slightly, remove the skin and set aside.
Coarsely chop Aji Amarillo and chili peppers. Fry them on a medium heat in plenty of olive oil along with garlic, and pinch of salt until soft but still a little crunchy.
Place roasted tomatoes, peppers and garlic mix in a blender. Add anchovy filets, herbs, sugar, and achiote powder and run the blender for 1-2 minutes until the sauce is smoothly pureed.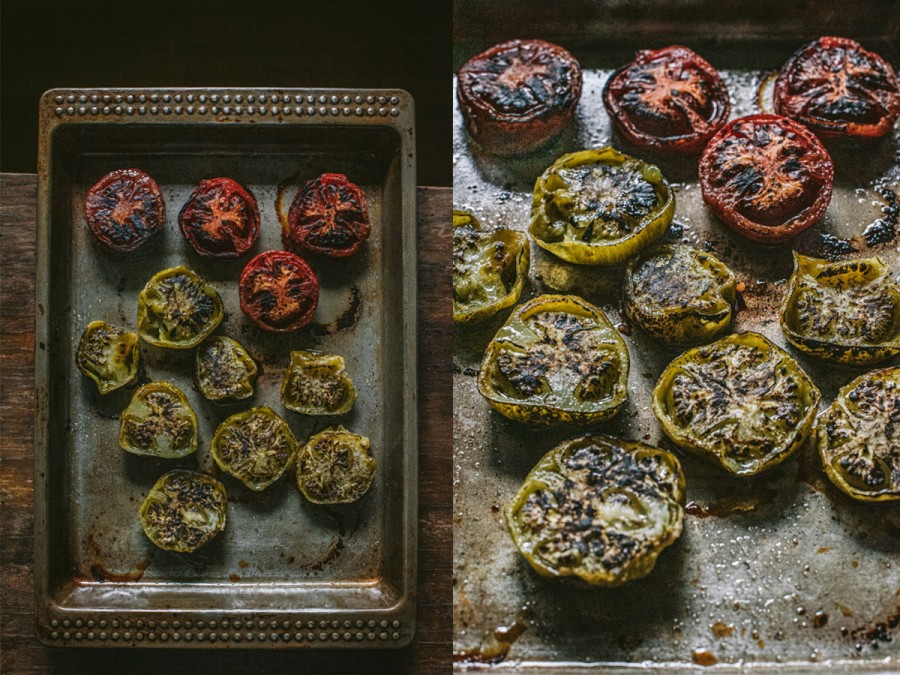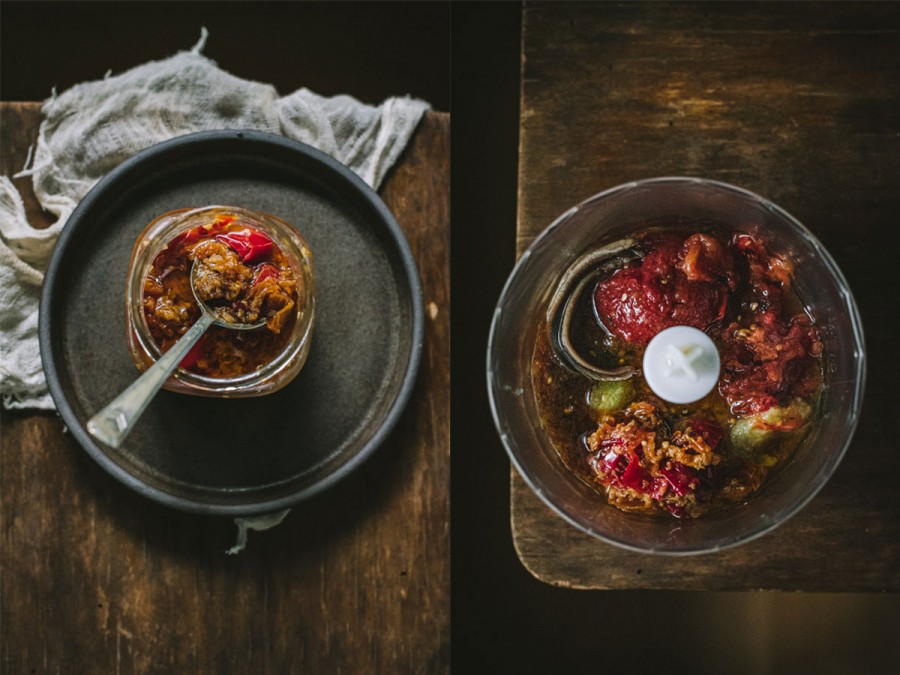 Notes :
I'm using achiote powder to add nice ruby red color to the sauce, especially when I'm using green and red tomato mix, as the outcome color isn't very appealing. Achiote also adds tanginess to the sauce.
500 g small tomatoes, cut in half
3 Aji Amarillo peppers, seeds removed
3 red mild chili peppers, or sweet chilies, seeds removed
5 small anchovies fillets
5-10 garlic cloves (I personally like a lot of garlic), minced
1-2 teaspoons dried oregano, basil or any herb of your choice
olive oil
salt, to taste
1 teaspoon achiote powder (optional, see notes)