Pickled Romaine Lettuce {Fermentation}
June 02, 2017
Lettuce is synonymous with salads as they are mostly made from crispy green lettuce leaves. But delicious, crisp, and full of antioxidants romaine lettuce, also know as cos lettuce, can be eaten raw, braised, made into a soup, or it can be even pickled!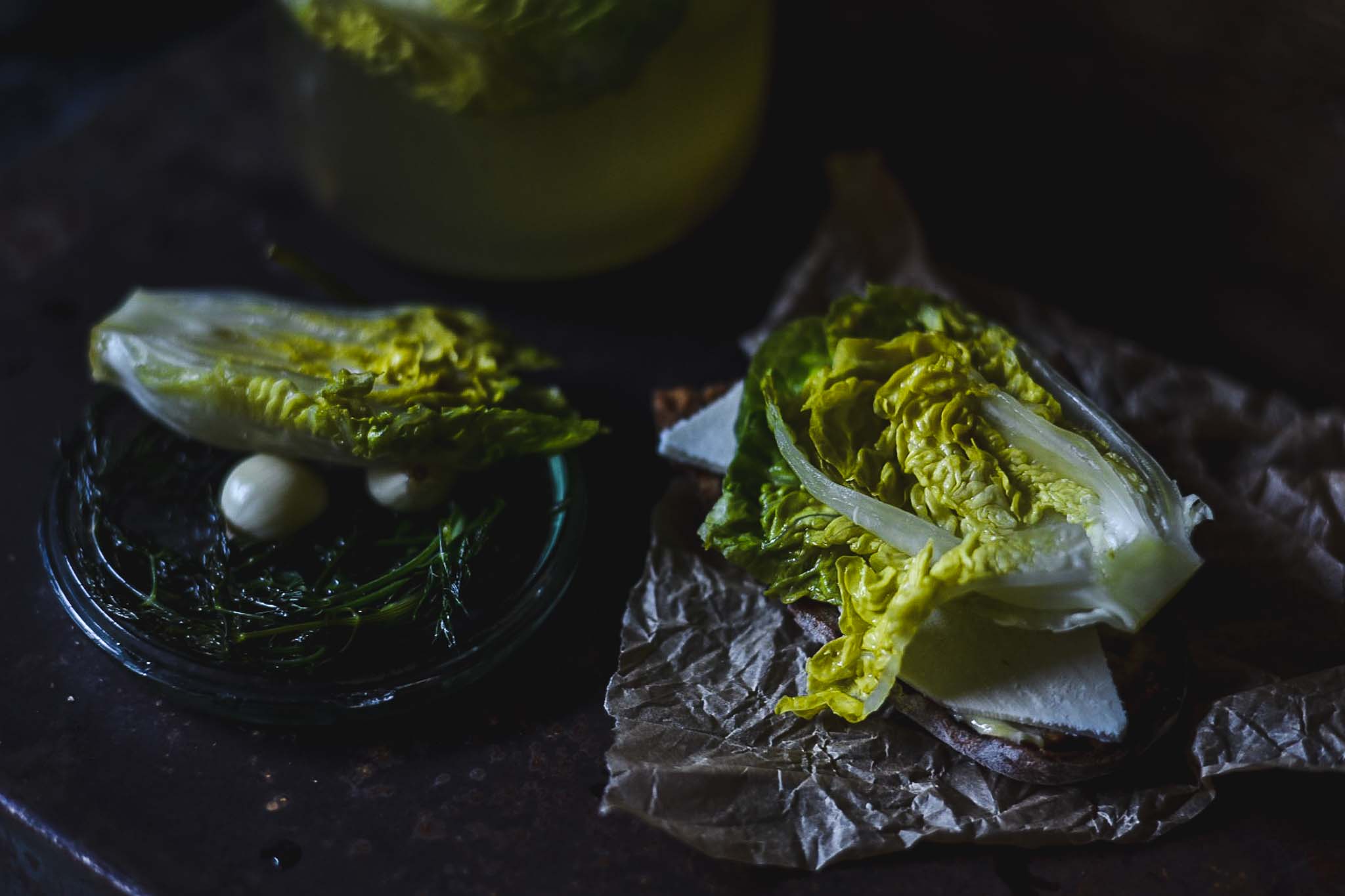 The zing of pickled lettuce makes for a delightful snack, side dish or addition to sandwiches, salads and soups (i made delicious ramen with pickled lettuce).
When choosing romaine lettuce for pickling, pick the small "baby" heads, they are crisper and sweeter. You can use different varieties of lettuce such as: iceberg, summer or french crisp (batavia) or even butterhead.