Kung Pao Style Mushrooms, plus Kung Pao Noodles
October 27, 2017
Kung Pao, stir-fry Chinese dish which became my new obsession. I could eat it every day... Does it happen to you sometimes?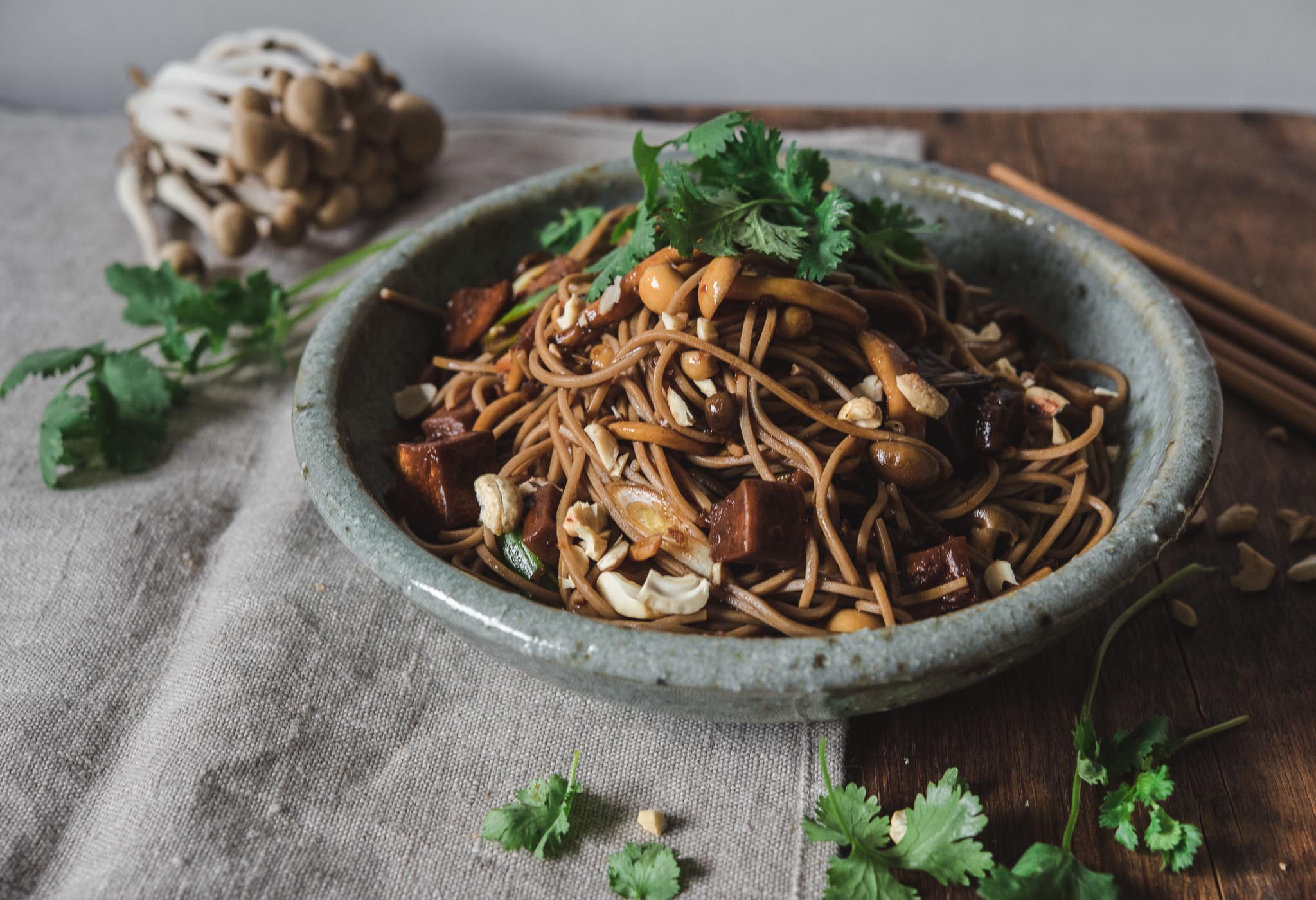 This sweet, spicy and sticky sauce is like a drug to me. Kung Pao shrimps, veggies, mushrooms, with buckwheat noodles, with rice, with egg noodles! Gimme all!
It is very easy and quick to make.
The original Sichuan version of this dish uses Sichuan peppercorns, which give very unique taste, so don't skip it please (unless you really don't like them).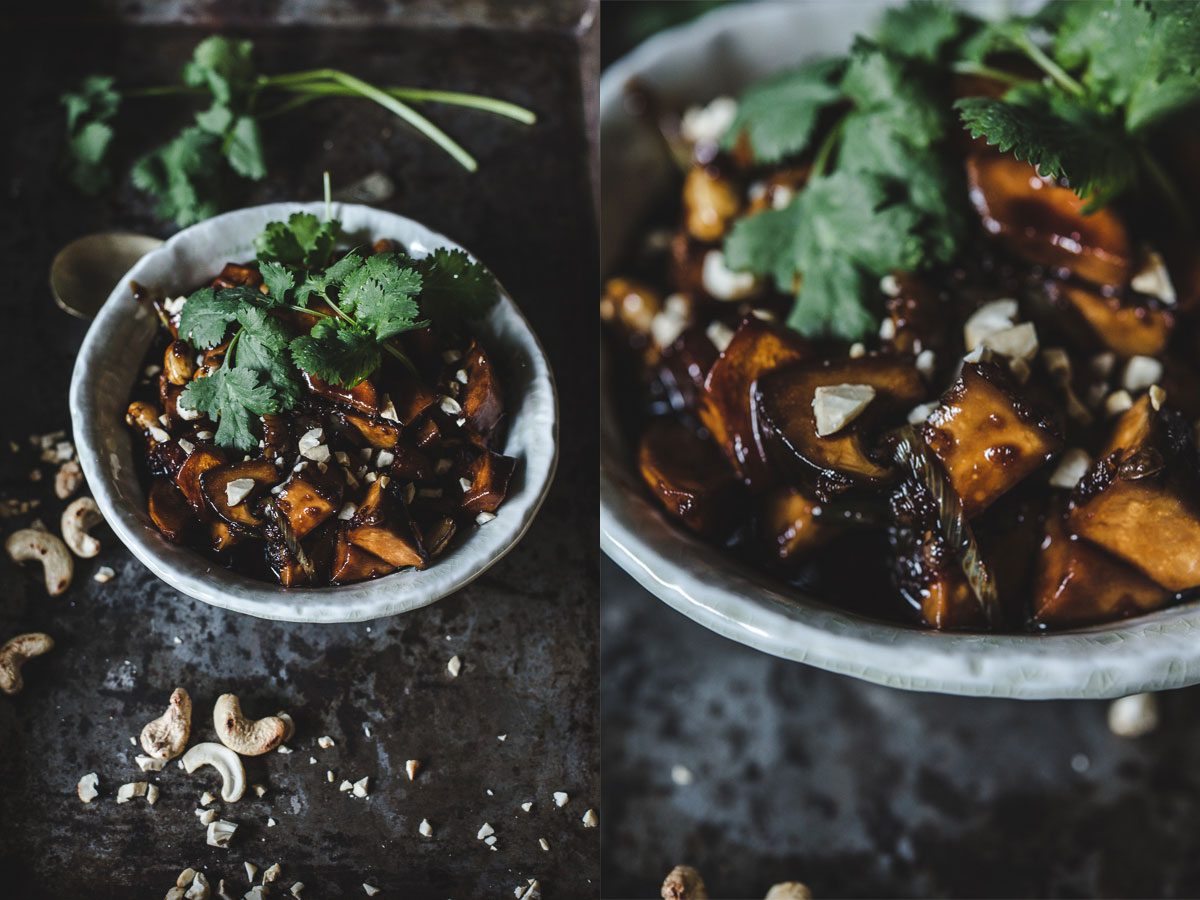 I made Kung Pao king oyster mushrooms and served them with rice, and Kung Pao noodles with mixed mushrooms. Both are heavenly good!
You can adjust spiciness and sweetness. I like my Kung Pao spicy and numbing.