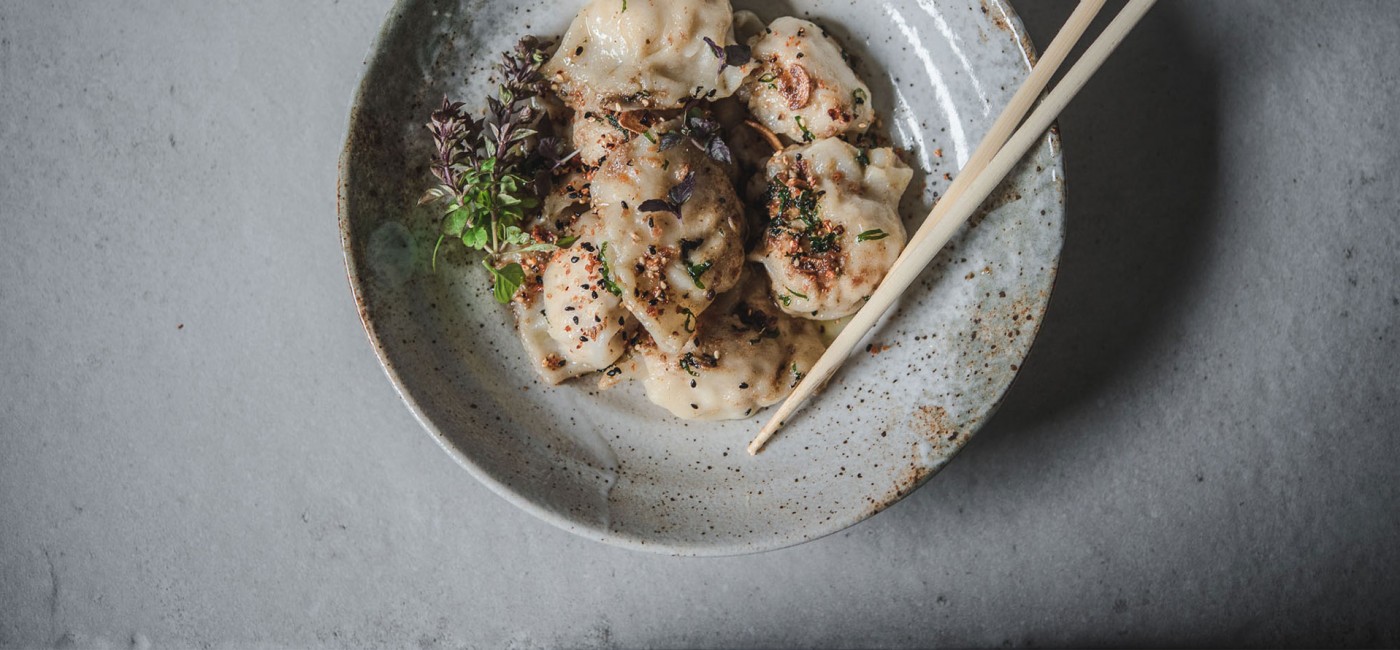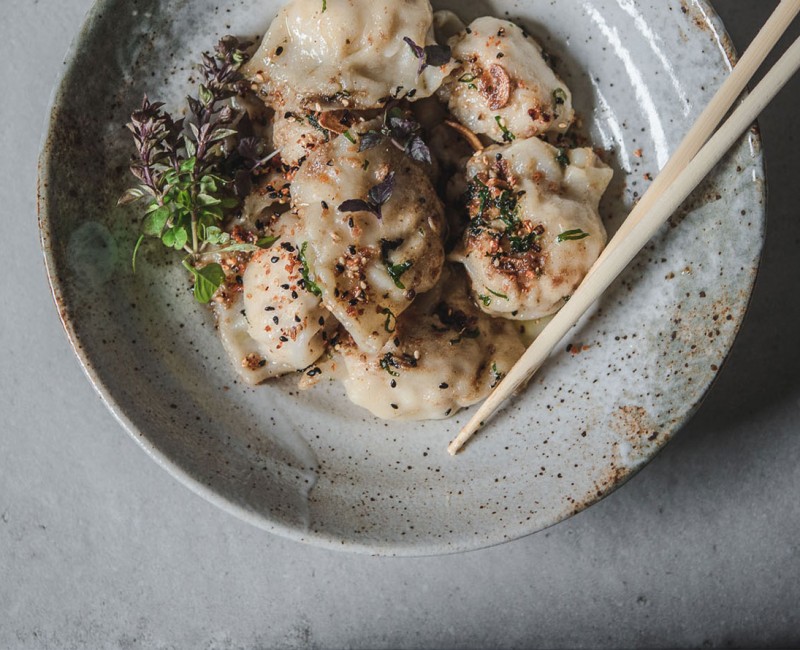 Fish Wontons with Fried Garlic and Anchovies
November 22, 2017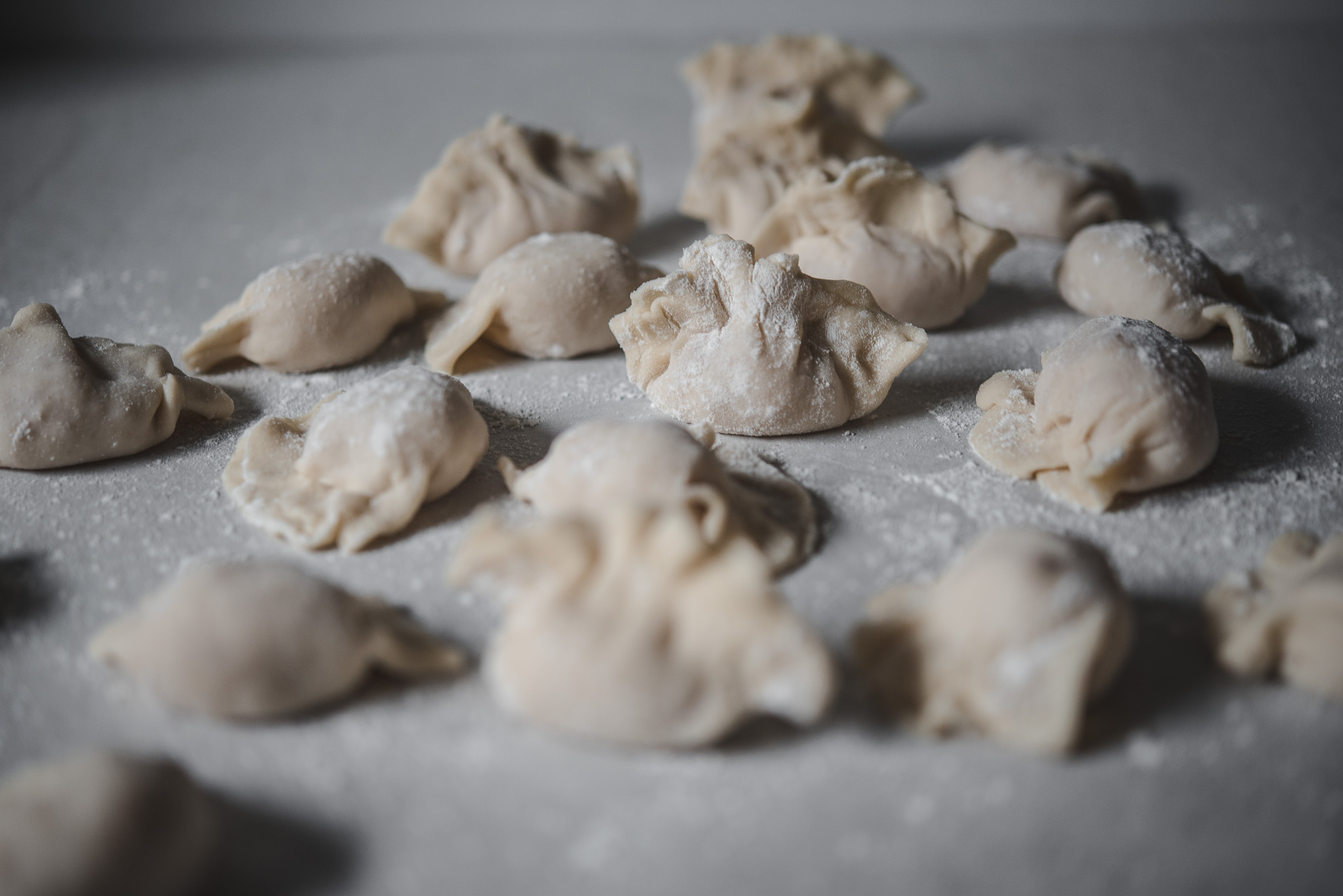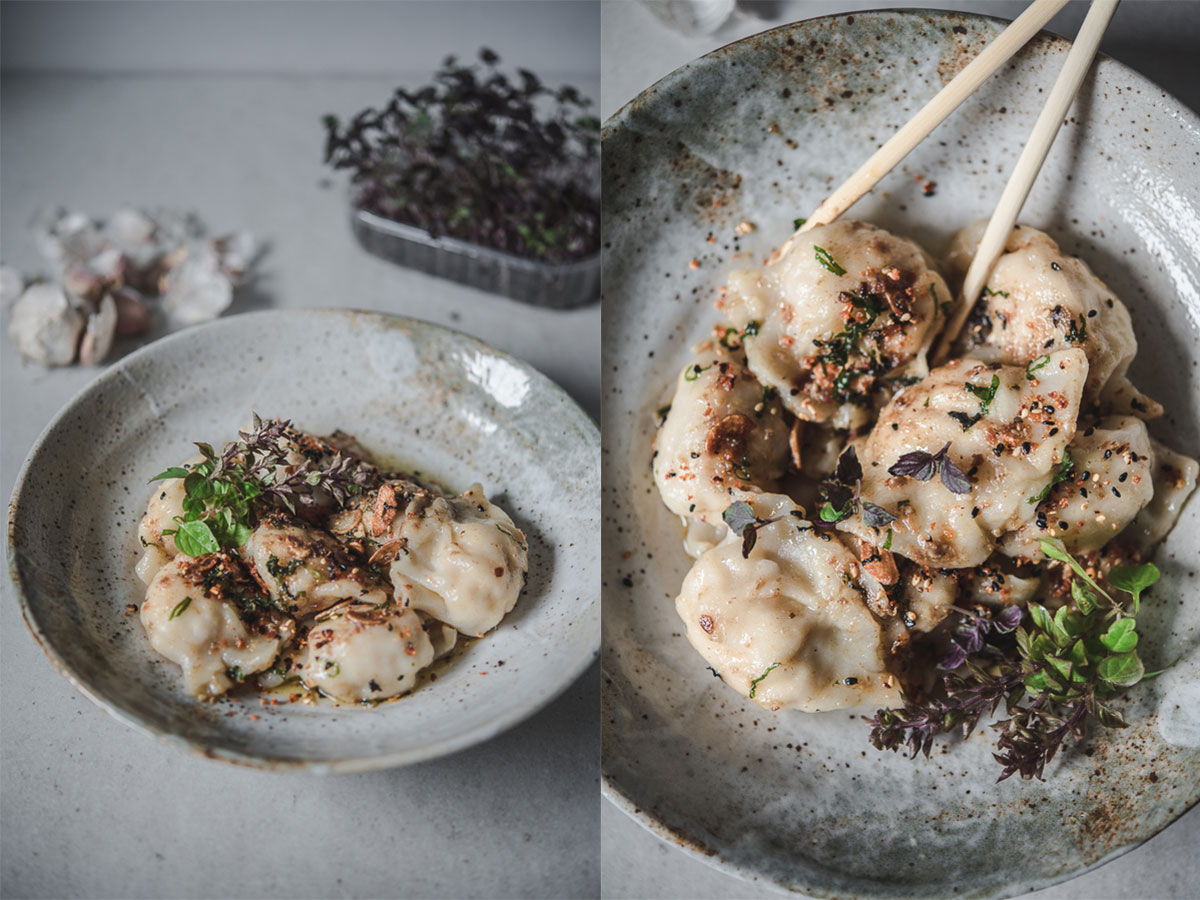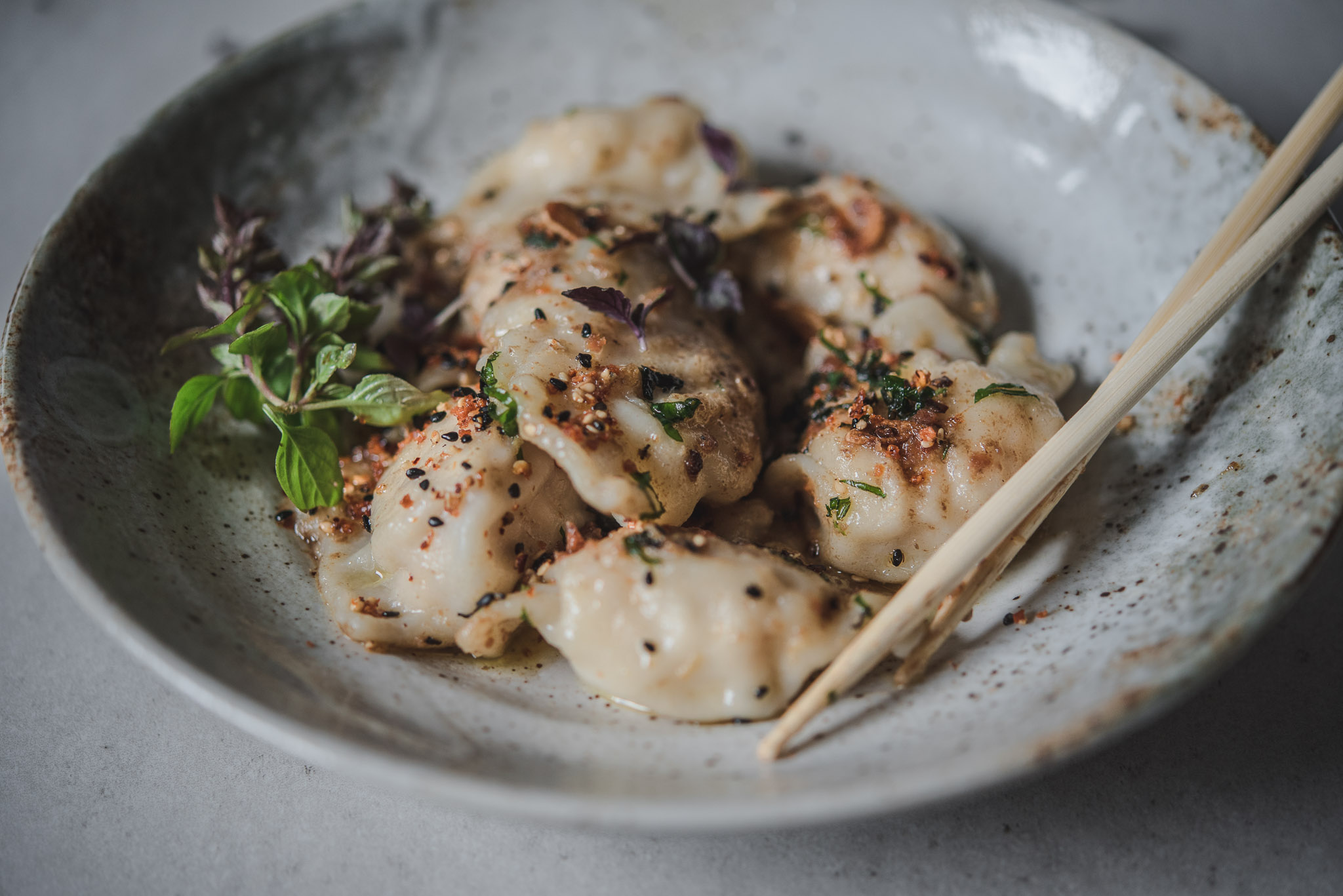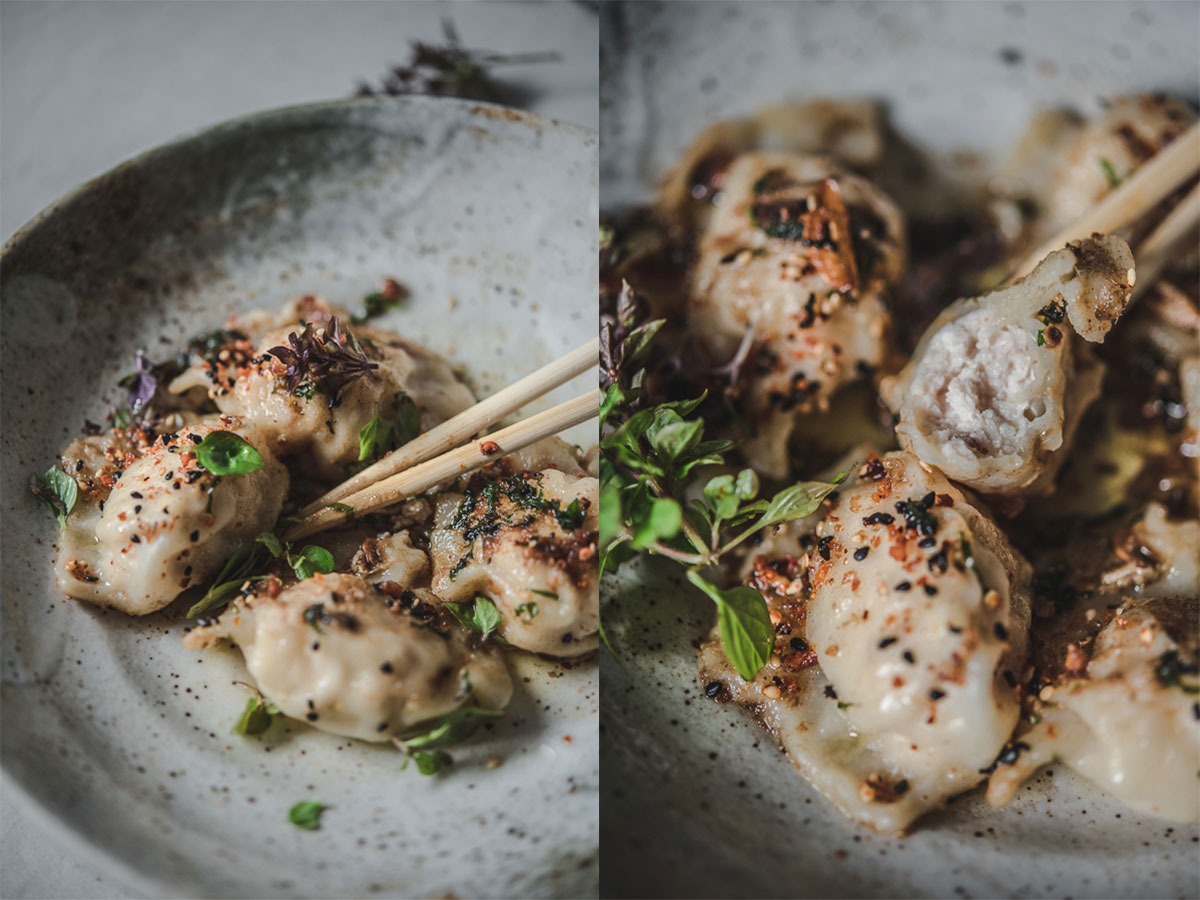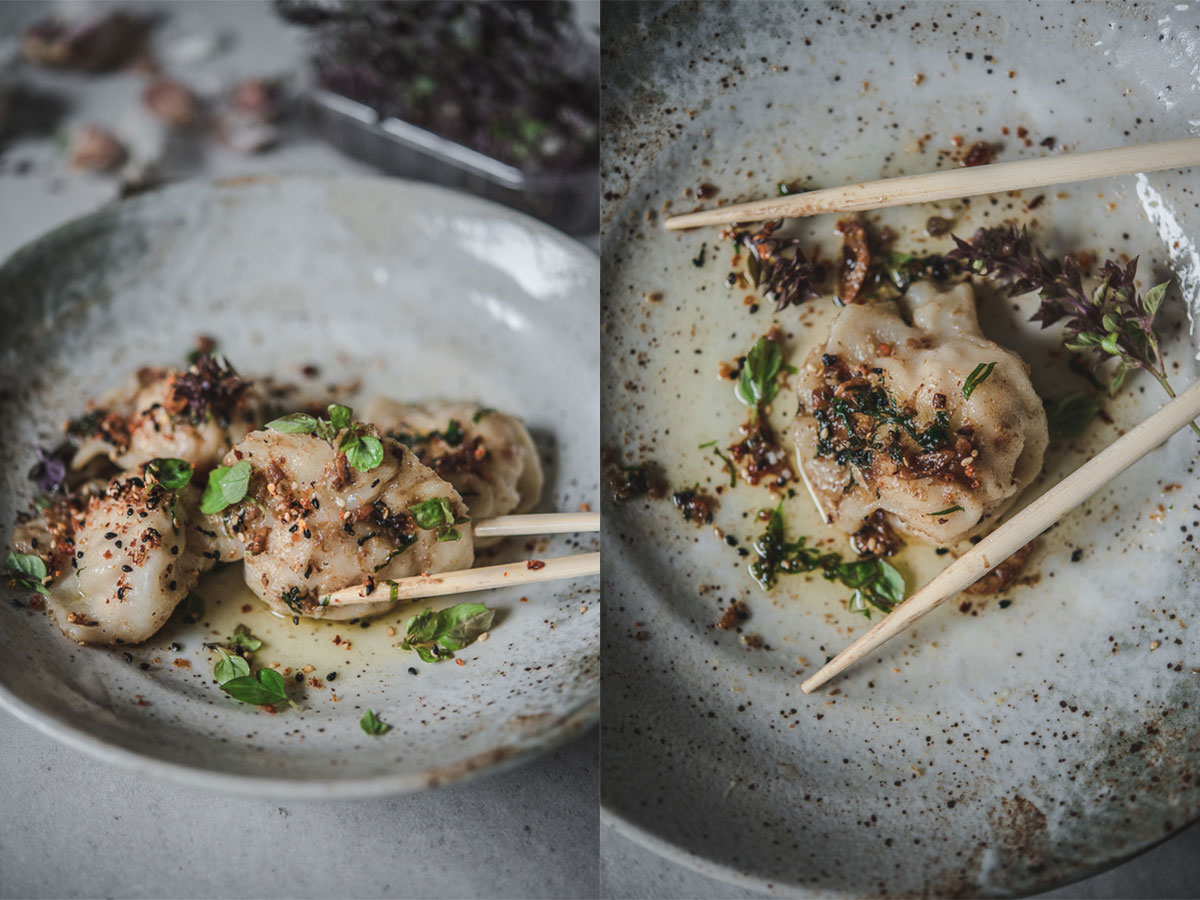 serves 2 lunch portion, or 4 appetiser portions
Dumplings :
(makes 20 pcs)
300 grams fish fillet, cut into chunks (you can use any fish you like)
2 tsp fish sauce
1 tsp toasted sesame oil
1 1/2 tsp grated ginger
1 tsp cornstarch
wonton wrappers, store bought or from THIS recipe
To serve :
4 tbsp olive oil
6 anchovy fillets
2-6 garlic cloves, thinly sliced
1 tsp grated ginger
2 tbsp chopped fresh basil
1 tbsp chopped fresh shiso (optional)
2 tbsp of "everything" topping
micro basil for sprinkling
METHOD
You will notice that I didn't add any salt making this recipe. I'm not trying to be super healthy. Anchovies are very salty on their own and adding any more salt would make this dish simly not edible.
Place the fish chunks into a food-processor, along with fish sauce, toasted sesame oil, grated ginger, and the cornstarch. Pulse until the mixture is ground into a chunky paste. Transfer into a bowl.
Place about 1/2 tablespoon of the fish mixture on the center of a wonton wrapper. If you are using store bough wrapper you may need to add touch of water around the filling. Fresh, homemade wrapper are much more moist and the edges stick quite easily.
Bring the sides of the wrapper together, pinch and hold for a few seconds to let the wrapper stick. Repeat with the rest.
In a small skillet over a medium heat, heat the olive oil and anchovy fillets. Use a wooden spoon to crush the anchovies into small bits. Once it starts to sizzle, add thinly sliced garlic and cook until the edges of the garlic start to brown slightly.
Turn off the heat, add grated ginger, basil and the shiso leaves. Swirl to combine and set aside.
Boil the wontons in two batches in plenty of water for about 5 minutes, until they float on the surface. Drain well and transfer the wontons into the skillet. Toss to coat evenly, then transfer to a serving plate. Sprinkle with "everything topping" and micro basil leaves. Enjoy while hot!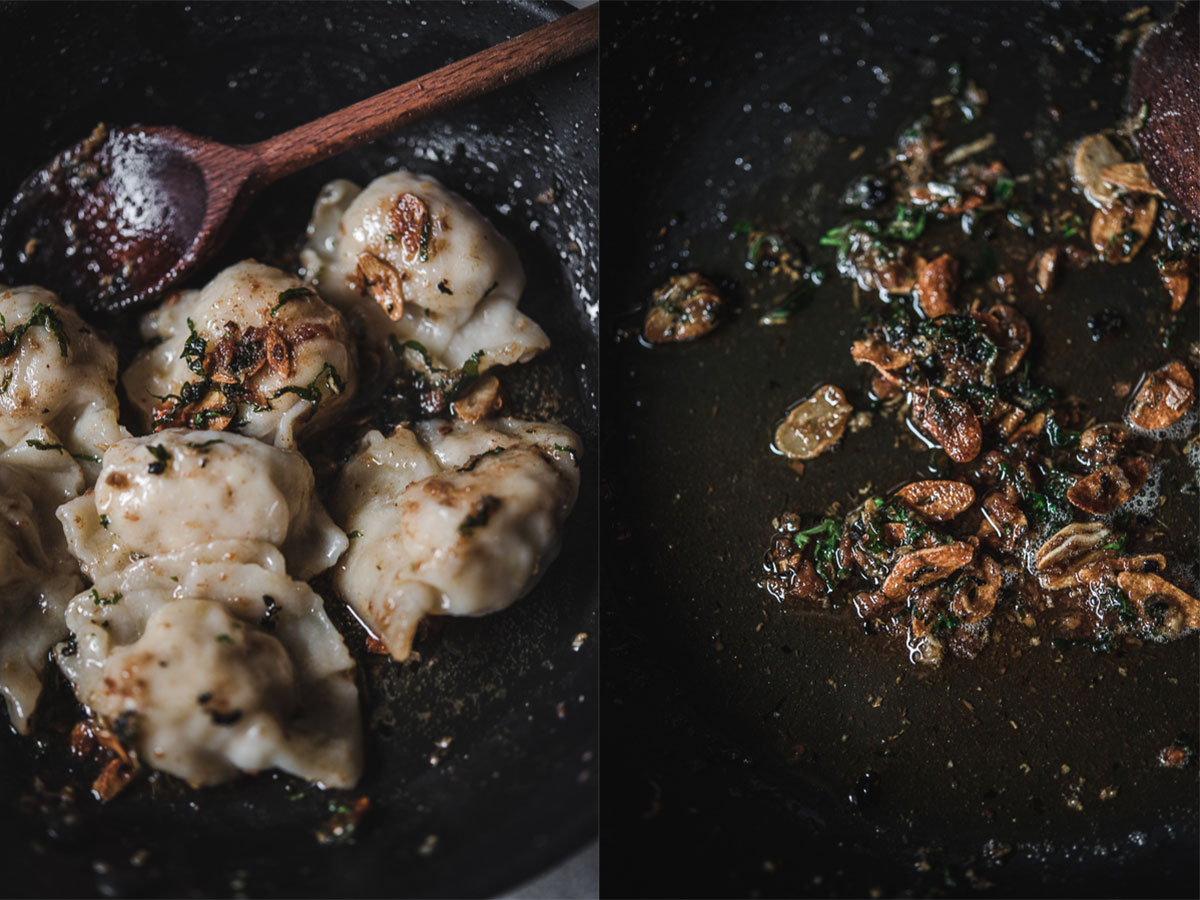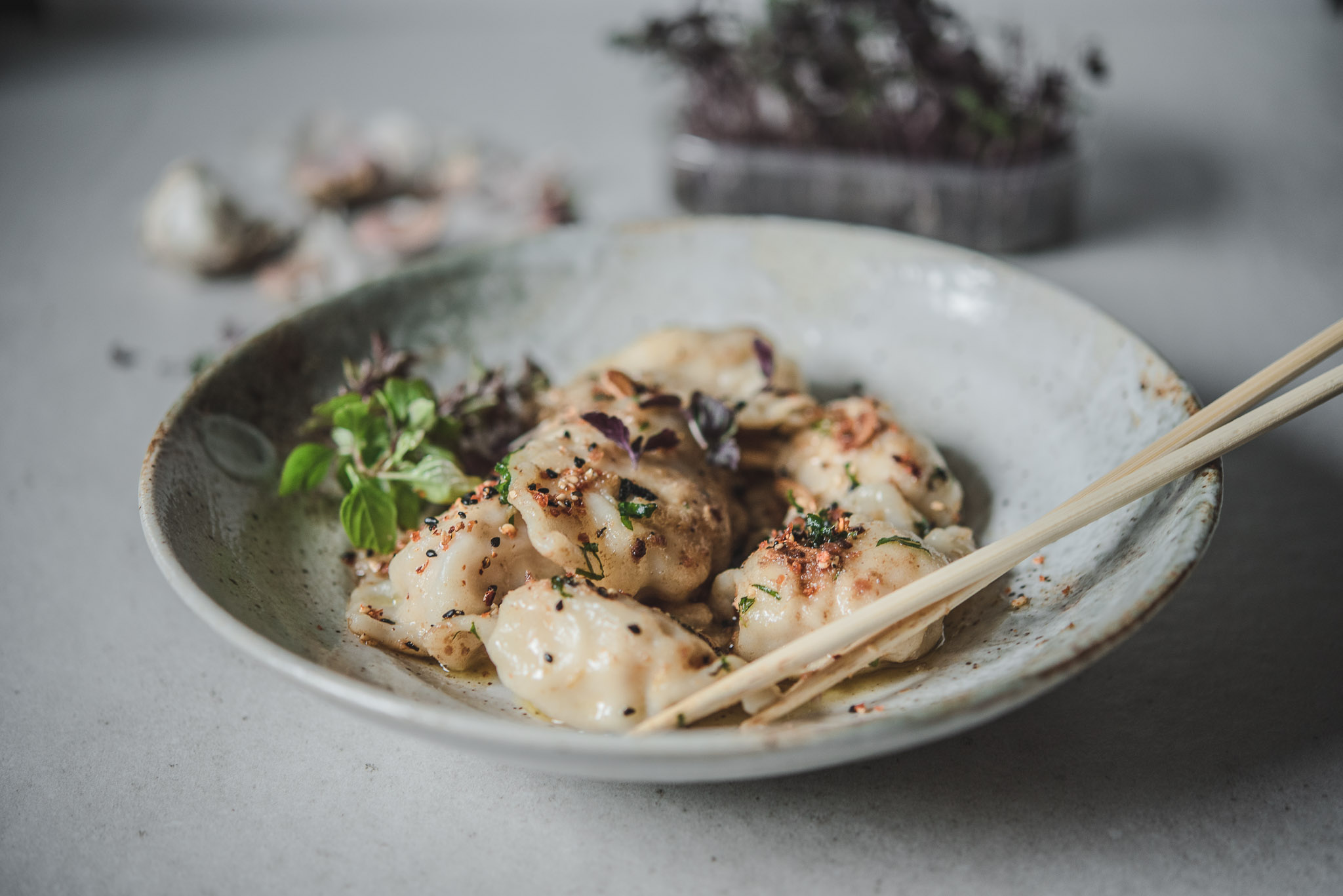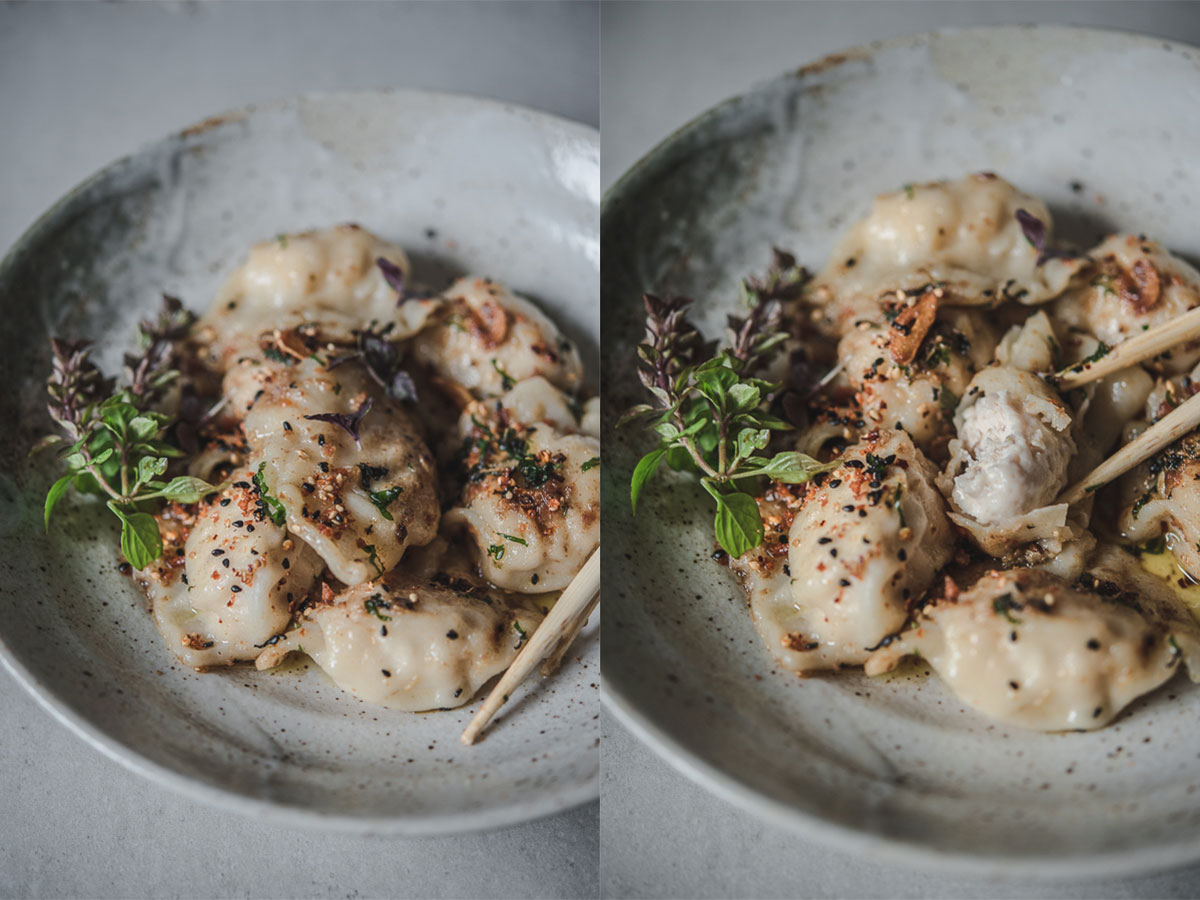 serves 2 lunch portion, or 4 appetiser portions
Dumplings :
(makes 20 pcs)
300 grams fish fillet, cut into chunks (you can use any fish you like)
2 tsp fish sauce
1 tsp toasted sesame oil
1 1/2 tsp grated ginger
1 tsp cornstarch
wonton wrappers, store bought or from THIS recipe
To serve :
4 tbsp olive oil
6 anchovy fillets
2-6 garlic cloves, thinly sliced
1 tsp grated ginger
2 tbsp chopped fresh basil
1 tbsp chopped fresh shiso (optional)
2 tbsp of "everything" topping
micro basil for sprinkling