Choriatiki aka Greek Village Salad
January 06, 2023
It is my beloved salad/dish ever. The "Choriatiki Salata" literally means a village salad, and it is one of the most famous Greek salads. I probably consume over 150 bowls of it during a year. Just a few simple ingredients create such a perfect flavor harmony.
Originally feta cheese is added, but sometimes I use Mizithra cheese for a more delicate flavor.
You can add green bell pepper or not... Olives or no olives, capers or not... It's your salad, your rules. No one will judge you :)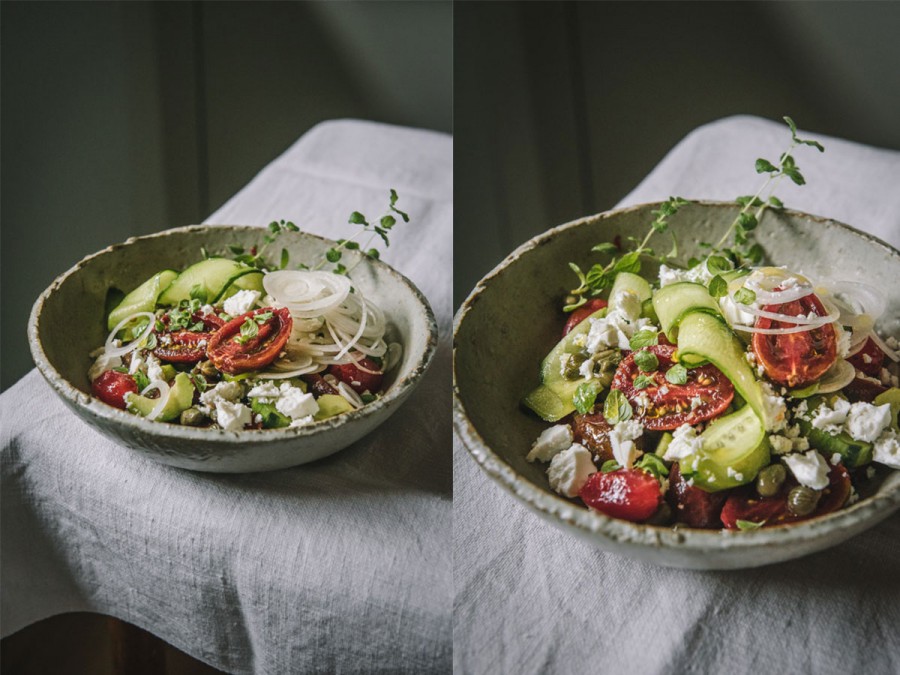 Tomatoes, cucumber, onion, feta cheese, good olive oil, and a few sprinkles of dried or fresh oregano to complete the magic. Simple as that!