Stocking Up On The Good Stuff (my favorite granola recipe)
March 02, 2016
Being an ex model and a food blogger is a tough job, trust me! I want to try the food not just take photos of it, and still fit in the old skinny jeans, hm... Most of my life I've been watching the food I put on my plate, literally...watching (lol). The time has changed and so am I.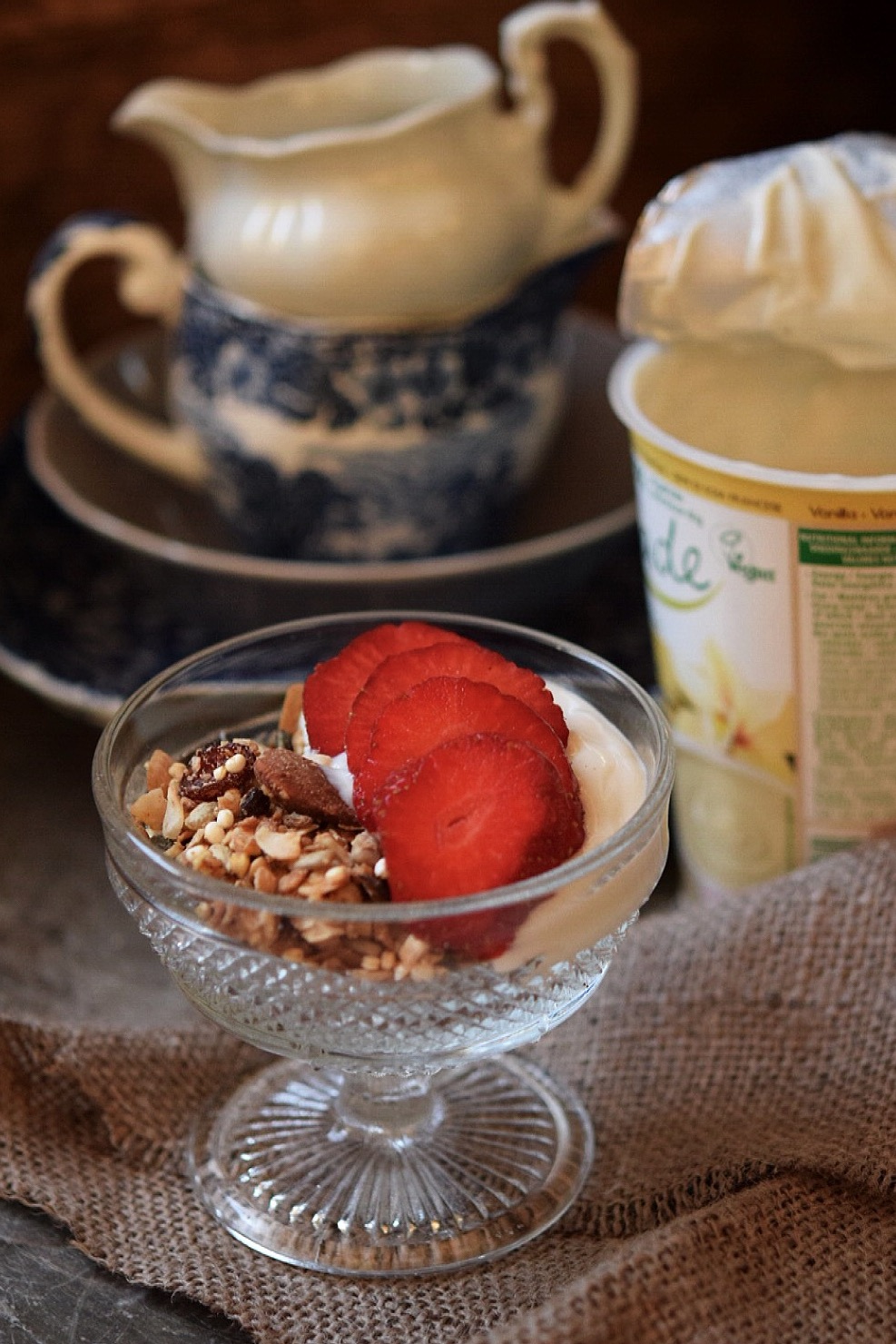 No, I'm not starving myself. You have to be more aware of where your food comes from, you know what they say : "you are what you eat", so obviously you don't want to eat junk, right? I like food. No, let me rephrase, I LOVE FOOD and I love to dine out (a lot), there is so many different cuisines, so many flavors. Luckily, Athens is the cradle of the wonderful restaurants, and great chefs, it is a delicious playground for foodies like me (and you).
I've balanced my "notorious foodie" lifestyle, by managing my diet and exercising. The basis of a healthy diet is a breakfast that will keep you going for many hours. I like granola, made with mixed seeds, nuts, flakes lightly sweetened with honey or maple syrup. Homemade granola is a healthy, comforting, and delicious treat. You can buy ready made mix but most of the store-bought stuff is quite high in sugar. I recommend you try making this energy-boosting granola, perfect to start your day - it's good for you!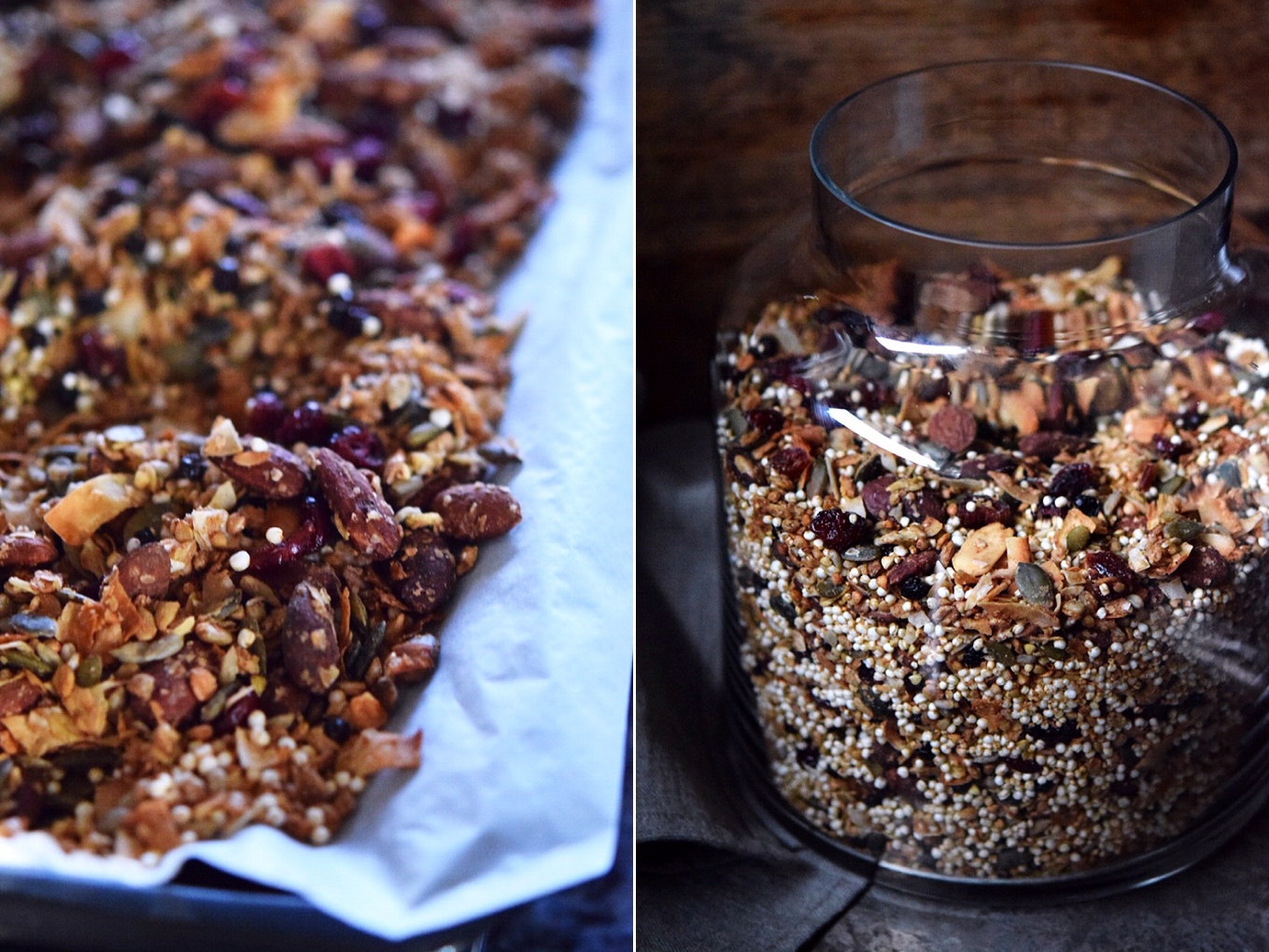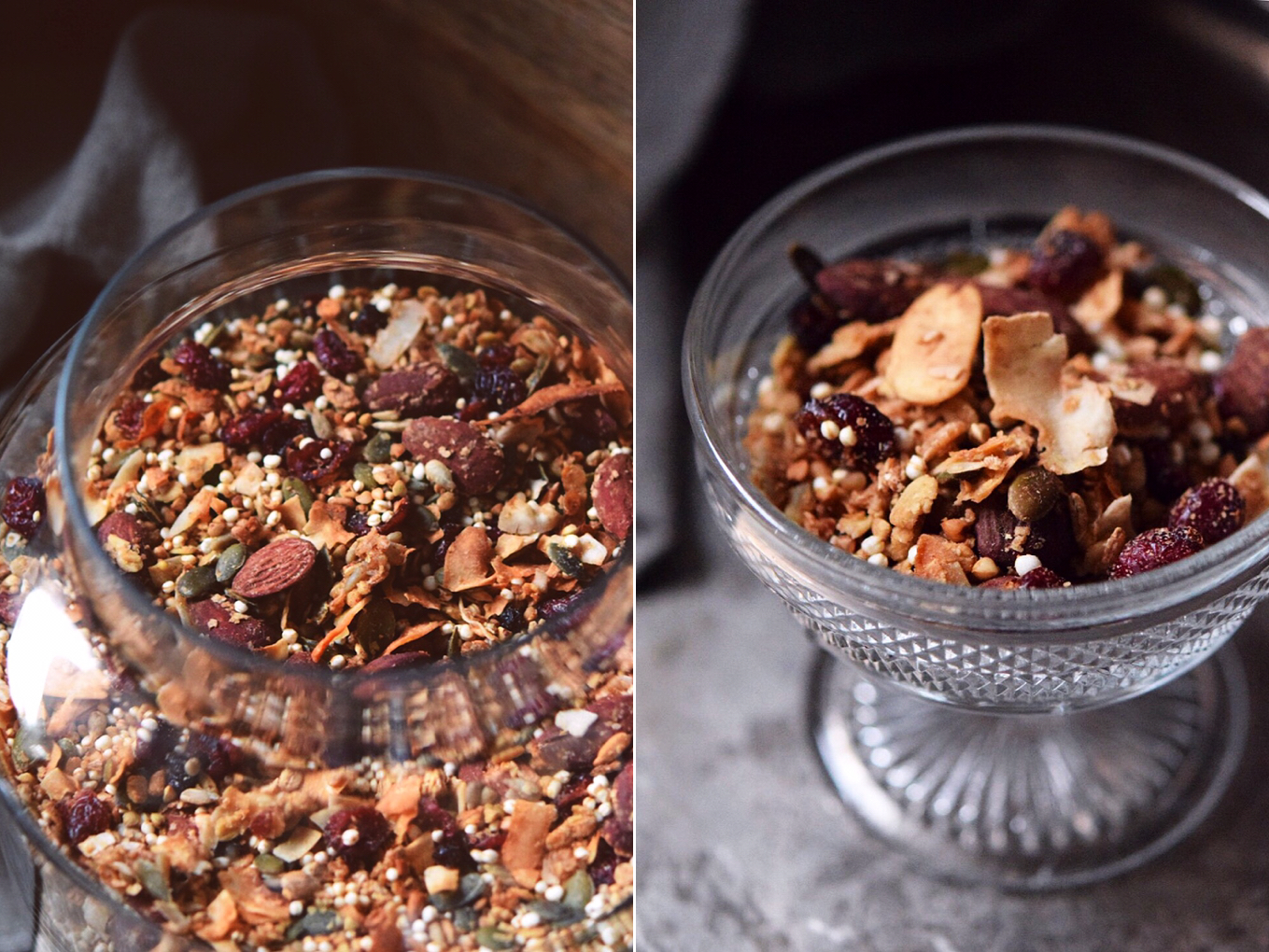 * You can substitute apple juice for an orange juice if you prefer, just make sure it as no sugar added. Honey can be substituted too, you can add maple syrup or vegan grape honey instead.