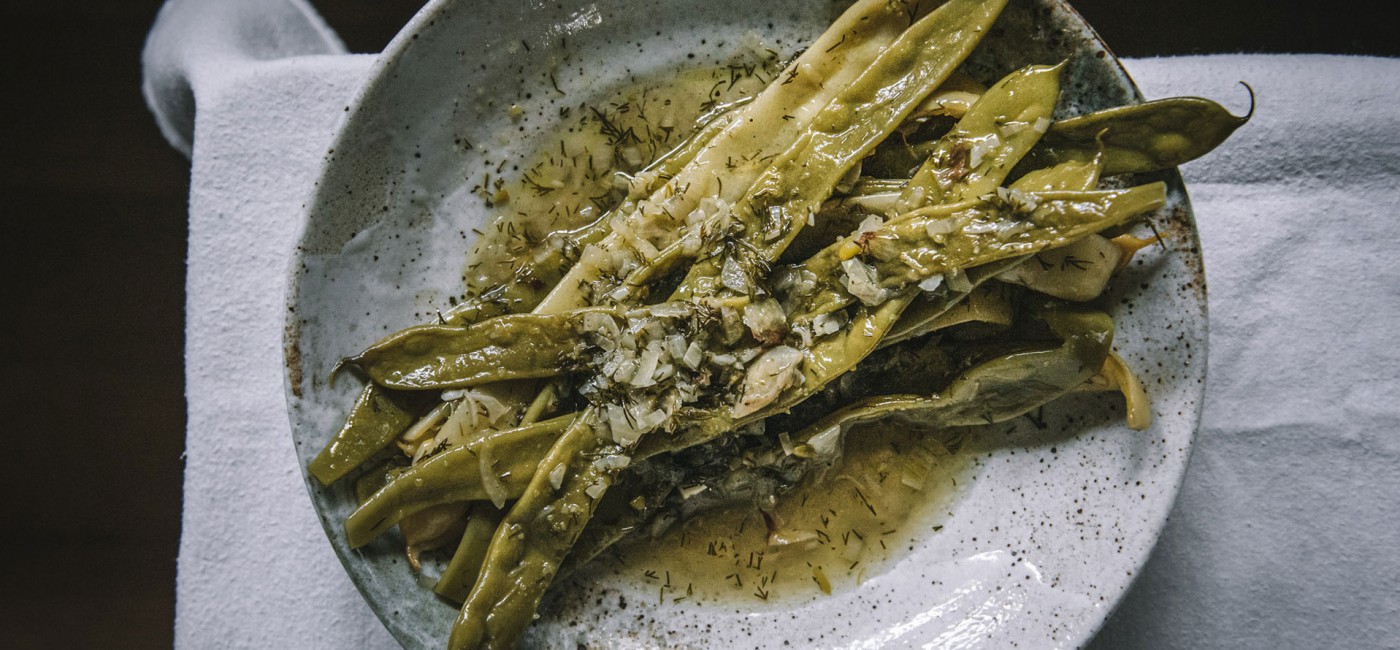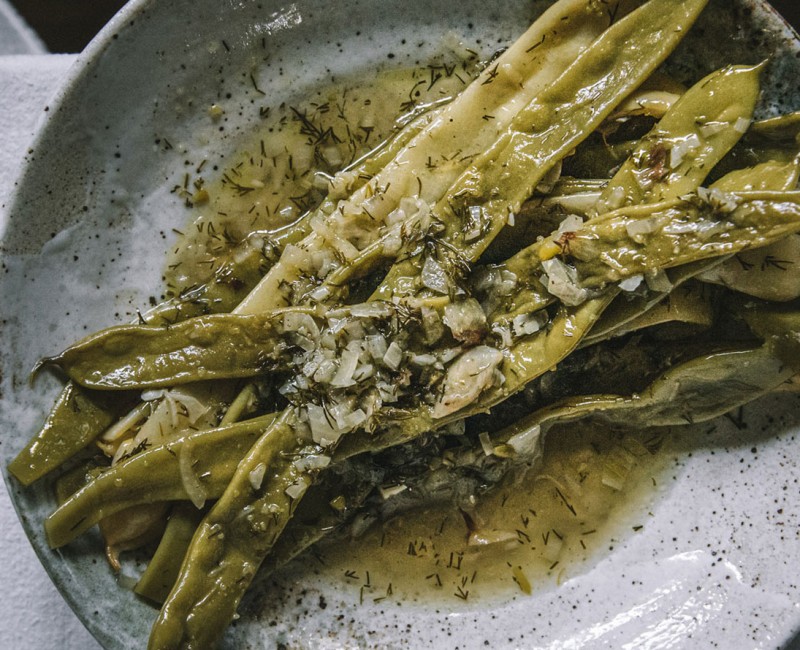 Green beans casserole
May 18, 2022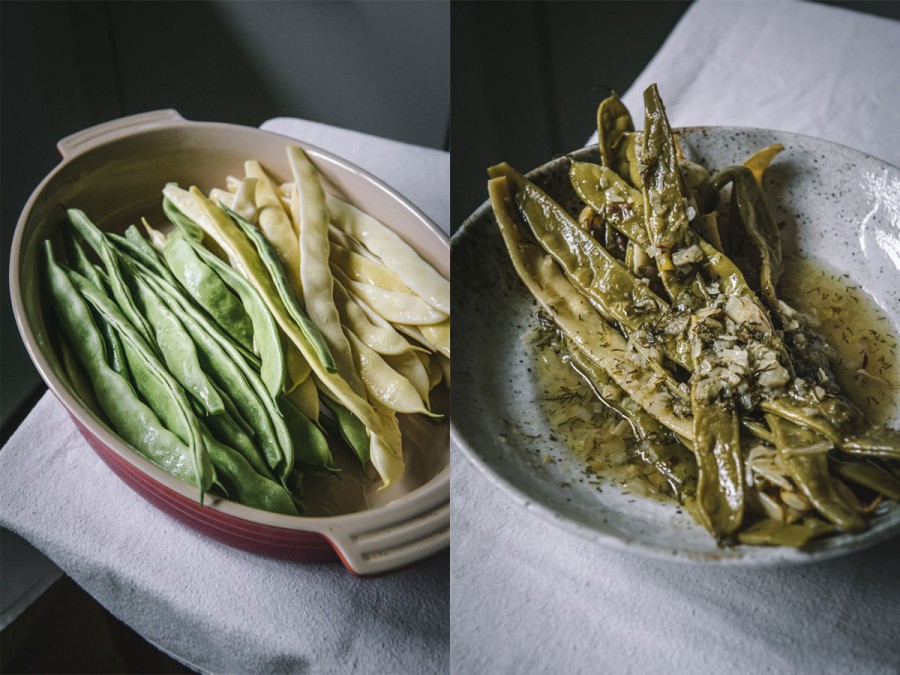 Serves 4
About 2 hours including cooking
900 g Romano Beans (aka Italian Green Beans or Flat Beans), cleaned
100 g yellow onion, finely chopped
from a few cloves of garlic to a full head, it is up to how much do you use (I love garlic), minced
2 teaspoons celery salt*, or a plain salt
bunch of dill, finely chopped
black pepper, to taste
2 tablespoons olive oil
2 tablespoons lemon juice (1 small lemon)
100 ml water
* celery salt is a salt blended with dehydrated celery leaves
METHOD
Preheat the oven to 200ºC.
In a medium-sized bowl, mix all the ingredients, except the beans.
Place the beans in a large baking dish, pour the mixture over and toss the beans lightly. Cover the dish with a lid or a baking foil and bake for 1 hour.
After 1 hour, take the lid/foil off and bake the beans for further 30 minutes or until the beans are soft but not falling apart.
Serve warm or at room temperature with extra fresh dill if desired.
Serves 4
About 2 hours including cooking
900 g Romano Beans (aka Italian Green Beans or Flat Beans), cleaned
100 g yellow onion, finely chopped
from a few cloves of garlic to a full head, it is up to how much do you use (I love garlic), minced
2 teaspoons celery salt*, or a plain salt
bunch of dill, finely chopped
black pepper, to taste
2 tablespoons olive oil
2 tablespoons lemon juice (1 small lemon)
100 ml water
* celery salt is a salt blended with dehydrated celery leaves