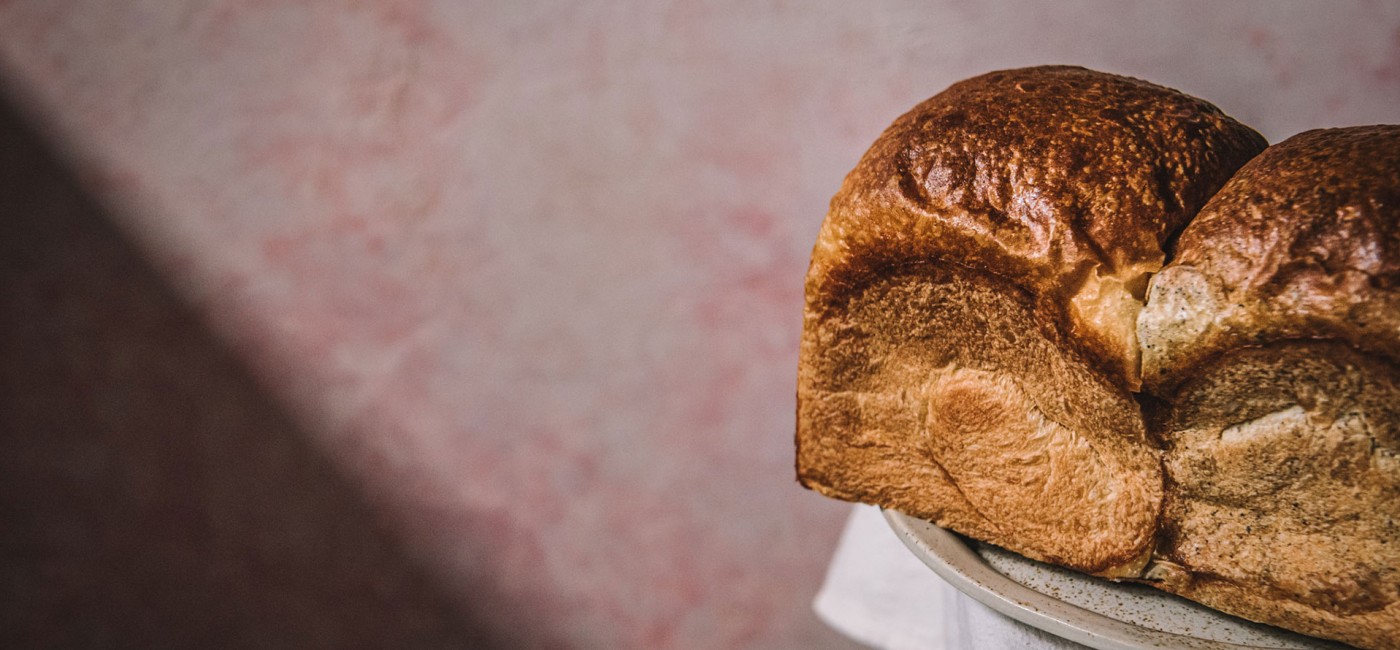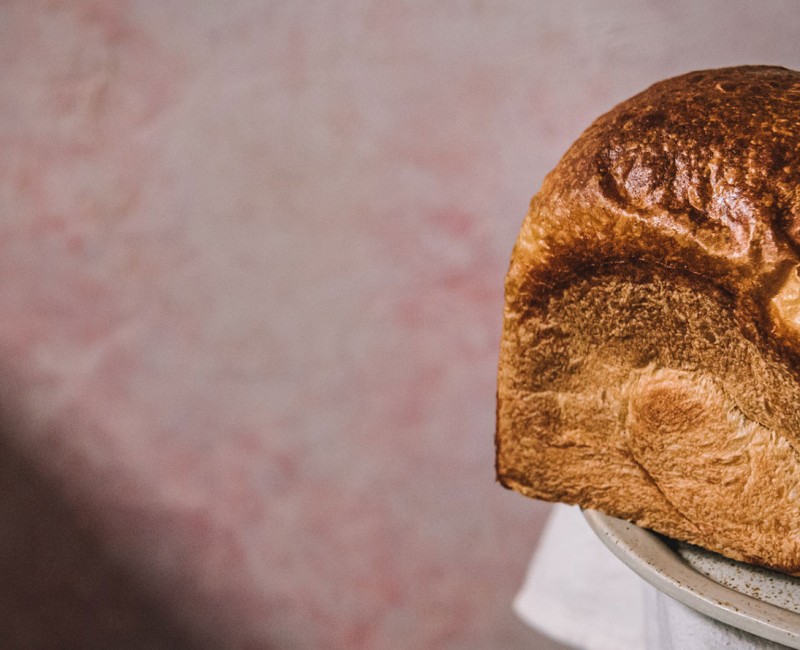 Black Sesame Coconut Milk Bread
January 15, 2022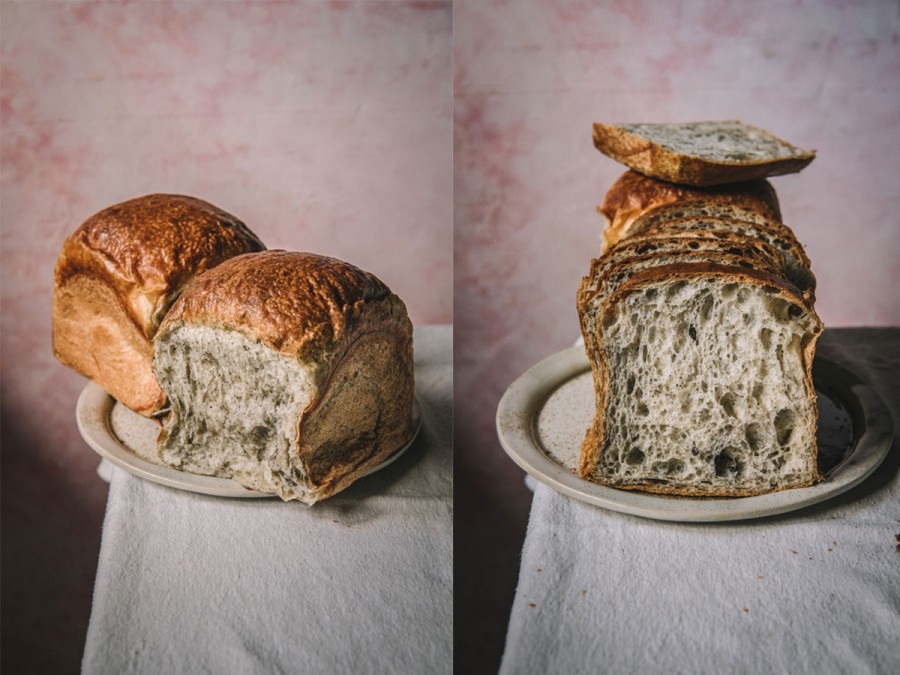 Makes 2 large loafs
Levain:
25 g mature starter
50 g bread flour
50 g water
Roux (Tangzhong):
170 g full fat coconut milk
3 tablespoons flour (all-purpose or bread flour)
Dough:
600 g bread flour (11-13% protein minimum)
50 g sugar
12 g salt
120 g levain
215 g full fat coconut milk
2 eggs
100 g plant-based butter, softened
60 g black sesame powder
Egg wash :
1 egg
1-2 teaspoons coconut milk or water
METHOD
1. Levain - before you go to bed
Build the Levian. Mix all the ingredients listed in the levain build, cover loosely and let it ferment overnight.
2. Next morning - Make a roux (tangzhong)
Place coconut milk and flour into a small pot and cook over medium heat stirring constantly. Once the mixture has thickened, transfer it to a bowl and let it cool to room temperature.
You can do this step the night before. Cover the bowl and let it sit at room temperature.
3. Make the dough
Place all the ingredients, except butter and sesame powder, into the bowl of a stand mixer. Knead on low speed until the dough comes together and starts looking smooth, this may take 10-15 minutes. Add butter, in a few batches, and continue kneading at low speed until the dough becomes shiny and it pulls away from the side of the mixer bowl, it will take about 20 minutes. Add sesame powder, and knead at low speed for a minute, until the sesame is well incorporated.
4. Bulk fermentation
Place the dough into a large bowl, cover, and let it proof at 26ºC.
During the bulk fermentation perform 4 sets of stretch and folds. Let the dough rest 45 minutes (covered) between sets. After the last set of stretches and folds let the dough rest for an additional hour. The dough will double and it will have some bubbles on the surface.
5. Preshape
Dump the dough from the bowl onto an un-floured work table/counter, divide it into four equal pieces, shape them into rounds and let it rest covered for 15 minutes.
6. Shape & Retard
Oil two 22L x 12W x 11H cm loaf tins. Set aside while you shape the dough.
Lightly dust your work table. Working with one piece of the dough at a time, flatten and roll each round into an 18x9 cm strip. Roll each strip, starting from the short side, into a tight cylinder. Place two cylinders, side by side into each loaf tin. Cover and place in the refrigerator for overnight proof.
7. Final proof - the next morning
Take the tins out of the refrigerator and let the loaves proof at 24-26ºC for 3-4 hours. They will be ready when they rise to 2 cm from the edge of the tin.
8. Bake
Preheat the oven to 190ºC. Glaze the loaves with the egg wash, place in the oven and bake for about 40 min.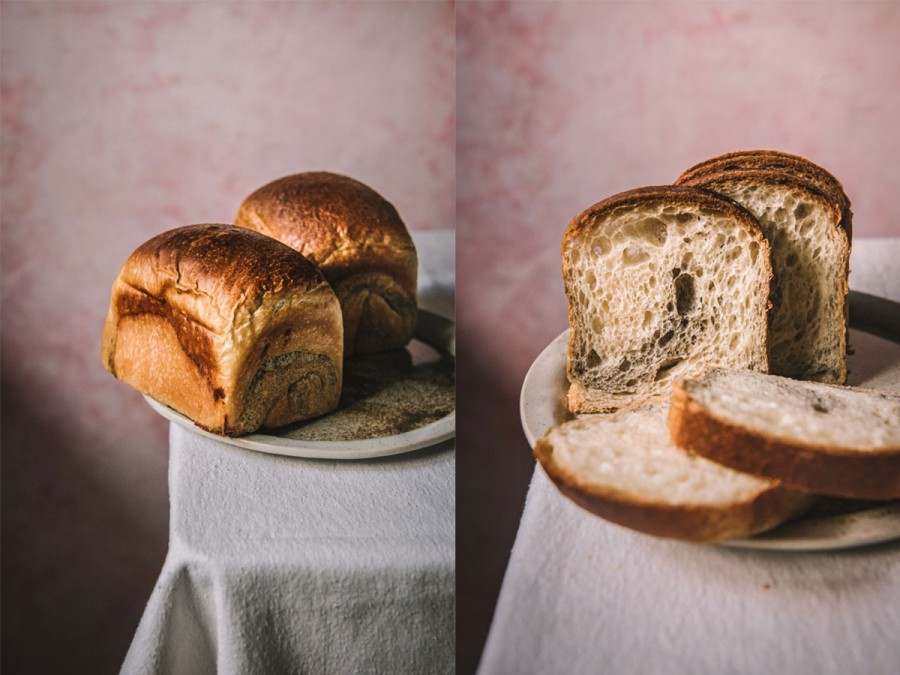 Alternatively, you can divide the dough after mixing, and add black sesame seed only to one half, then laminate them both at the shaping step. That will create a swirl after baking.
Makes 2 large loafs
Levain:
25 g mature starter
50 g bread flour
50 g water
Roux (Tangzhong):
170 g full fat coconut milk
3 tablespoons flour (all-purpose or bread flour)
Dough:
600 g bread flour (11-13% protein minimum)
50 g sugar
12 g salt
120 g levain
215 g full fat coconut milk
2 eggs
100 g plant-based butter, softened
60 g black sesame powder
Egg wash :
1 egg
1-2 teaspoons coconut milk or water