Beetroot Orzo Risotto with Ginger
January 15, 2016
Creamy and delicious orzo risotto, cooked with full of vitamins beets and ginger.
I've been into healthy eating lately.Freshly pressed juices became my daily routine. Glass of mixed vegetable and fruit juice is a great to start of your day (...still need my coffee). My favorite mix is glorious sweet beets, pomegranate and orange. And here where my beetroot story starts. I bough way too many, you don't need more that one beetroot for a glass of juice, they quite strong in flavor, so I've been eating them every day for about a week now! In salads, sandwiches, juiced, raw, pickled...etc. etc.
Belonging to the same family as chard and spinach, beetroot is low in fat, full of vitamins and minerals and packed with powerful antioxidants.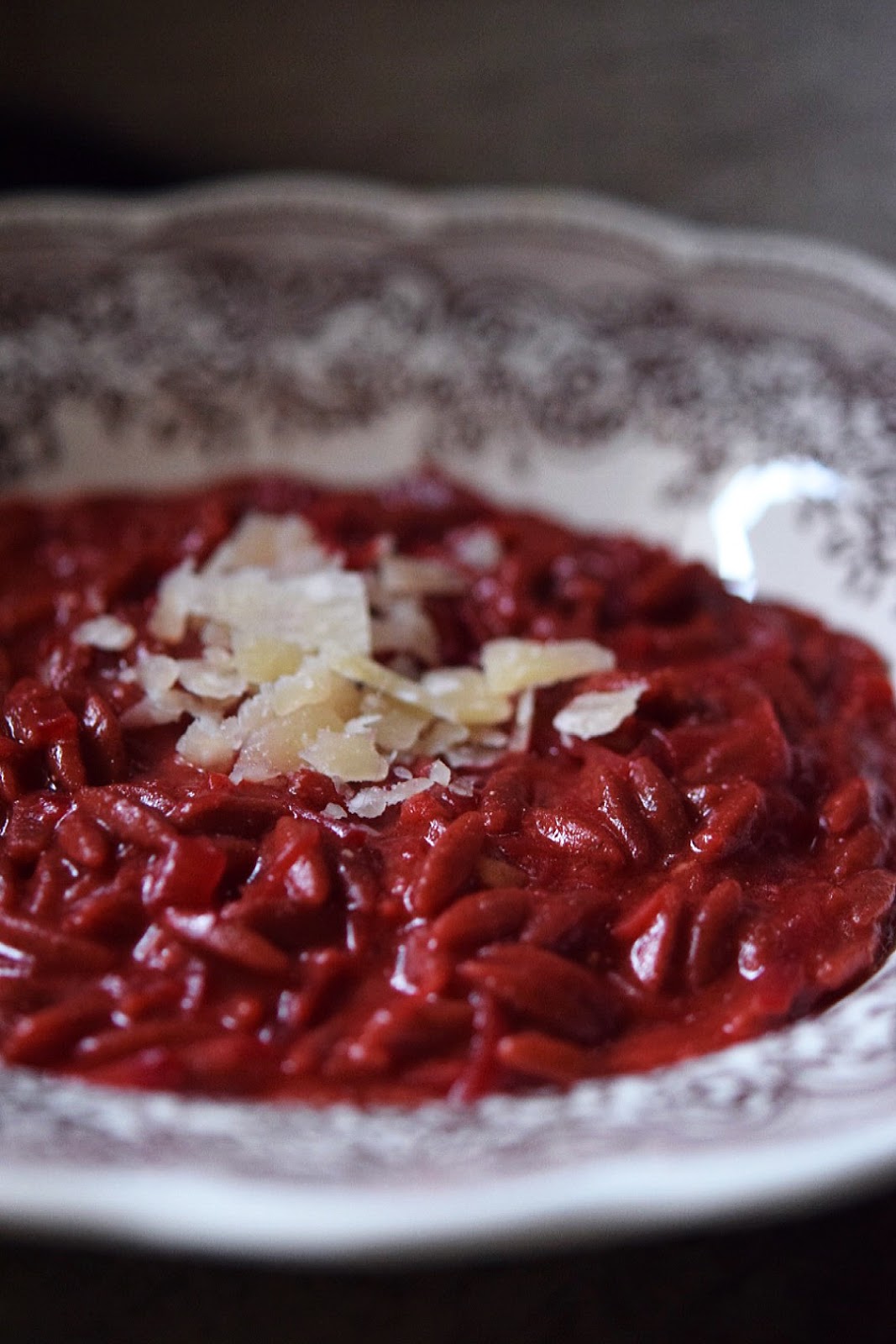 One of my tastiest beetroot creations was orzo risotto with fresh ginger. I used coarsely grated beets to make the "risotto" and fresh beetroot juice instead of stock. It had a beautiful ruby red color and fantastic taste, addiction of fresh ginger root made the dish more interesting.