Spicy Peppers Sauce with Shiso and Garlic
October 28, 2017
Delicious sauce inspired by Chinese cuisine and my last trip to Shanghai. It is a "must have in the pantry" condiment for spicy food lovers.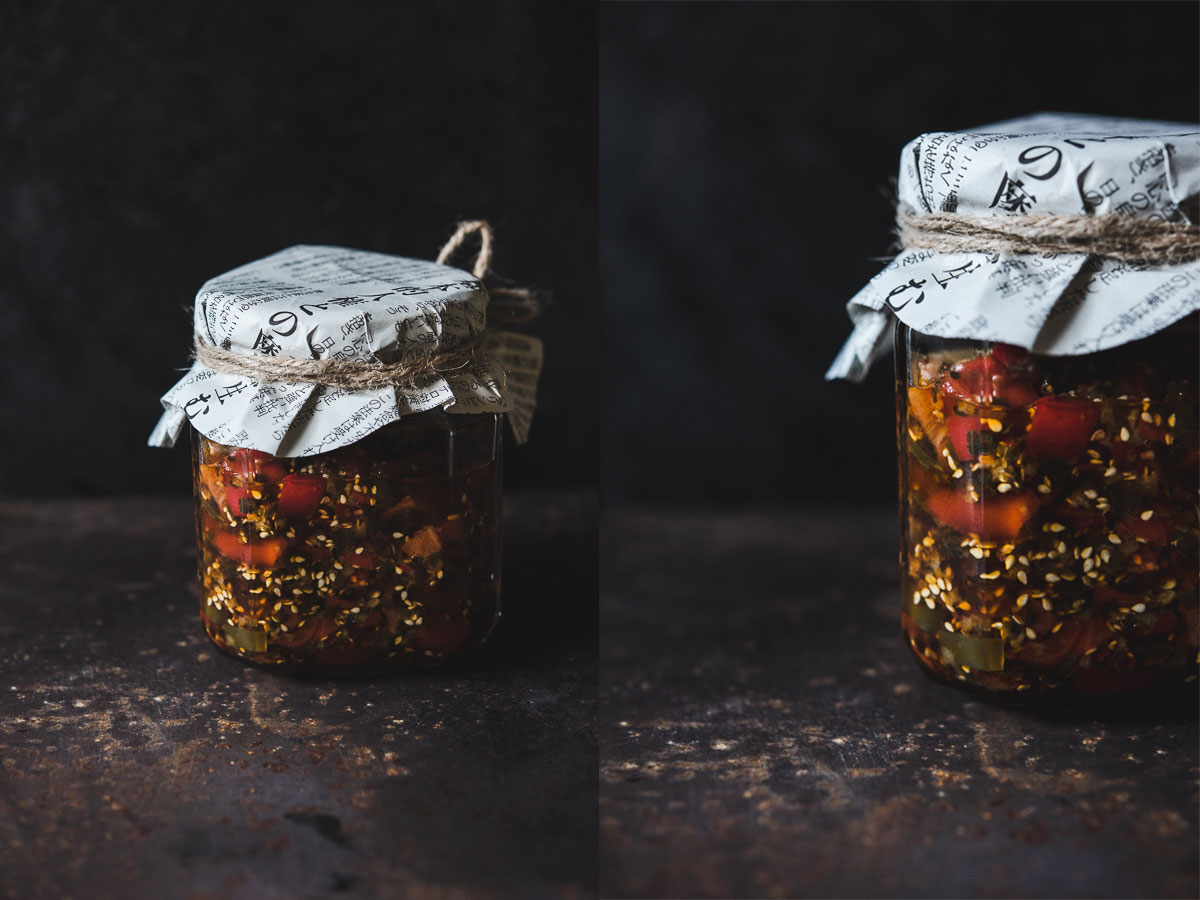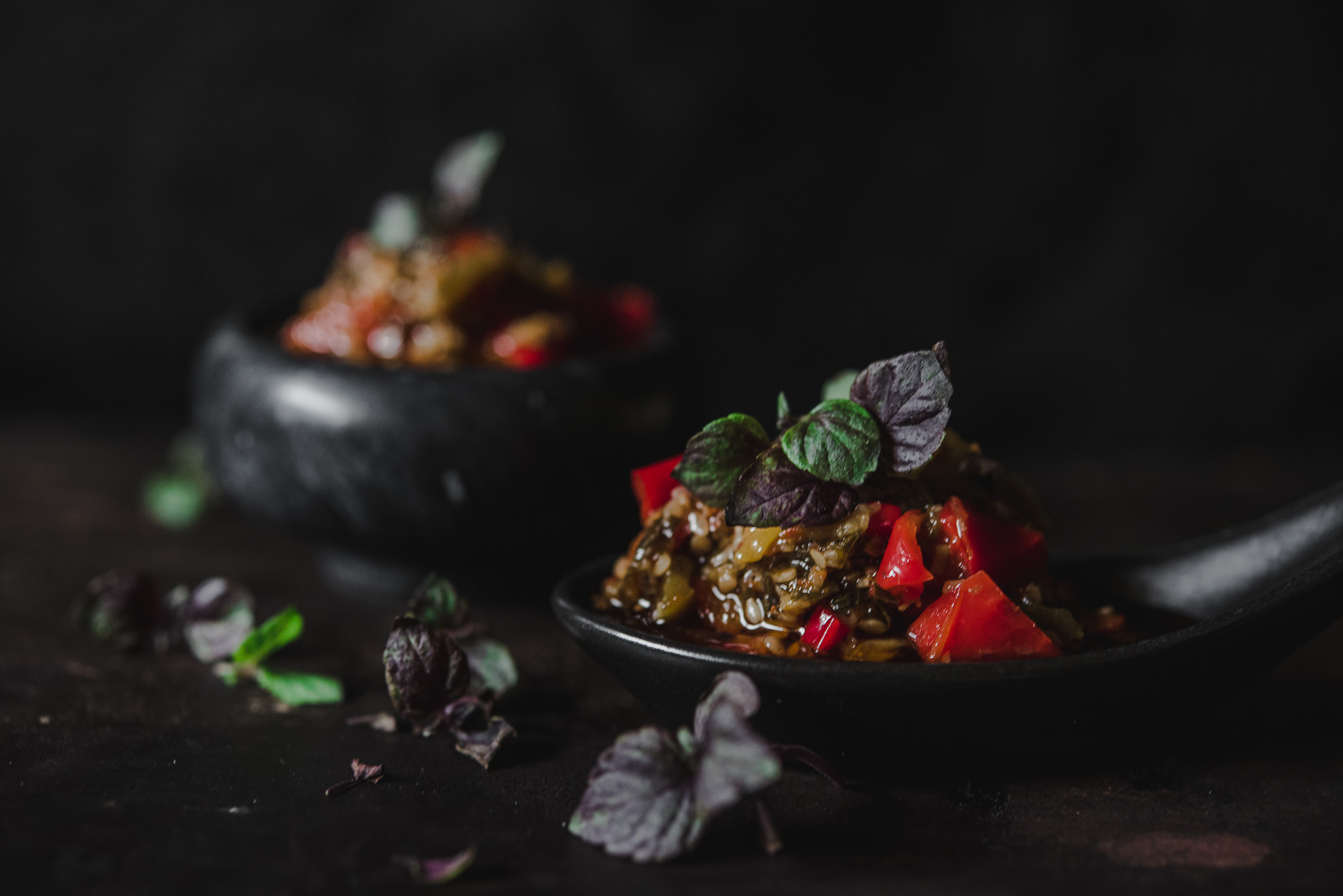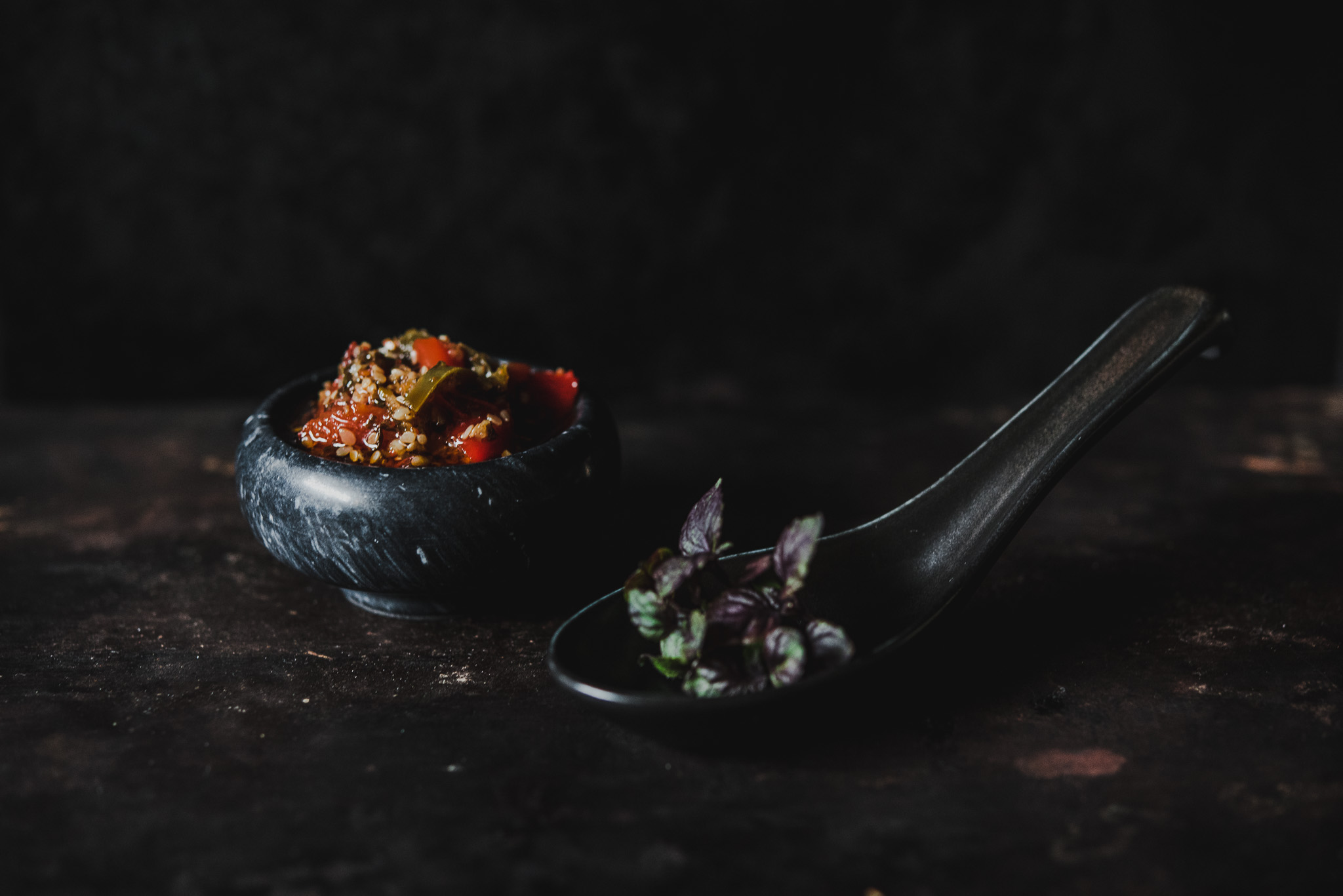 The recipe calls for shiso leafs, and as far as I know there is no good subsitite.
You could try using basil or mint leafs (I haven't tried this yet), but the sauce will have totally different flavor.
Shiso leafs have very unique flavor and aroma. If you can't find fresh leafs just skip them, the sauce will be delicious anyway.
You can adjust the spiciness of the sauce by choosing different types of chilies. I didn't add whole chilies with seed, but you can do it if you like very spicy food. I like my food spicy but I don't necessarily like to cry over my plate. I did this in my early age...