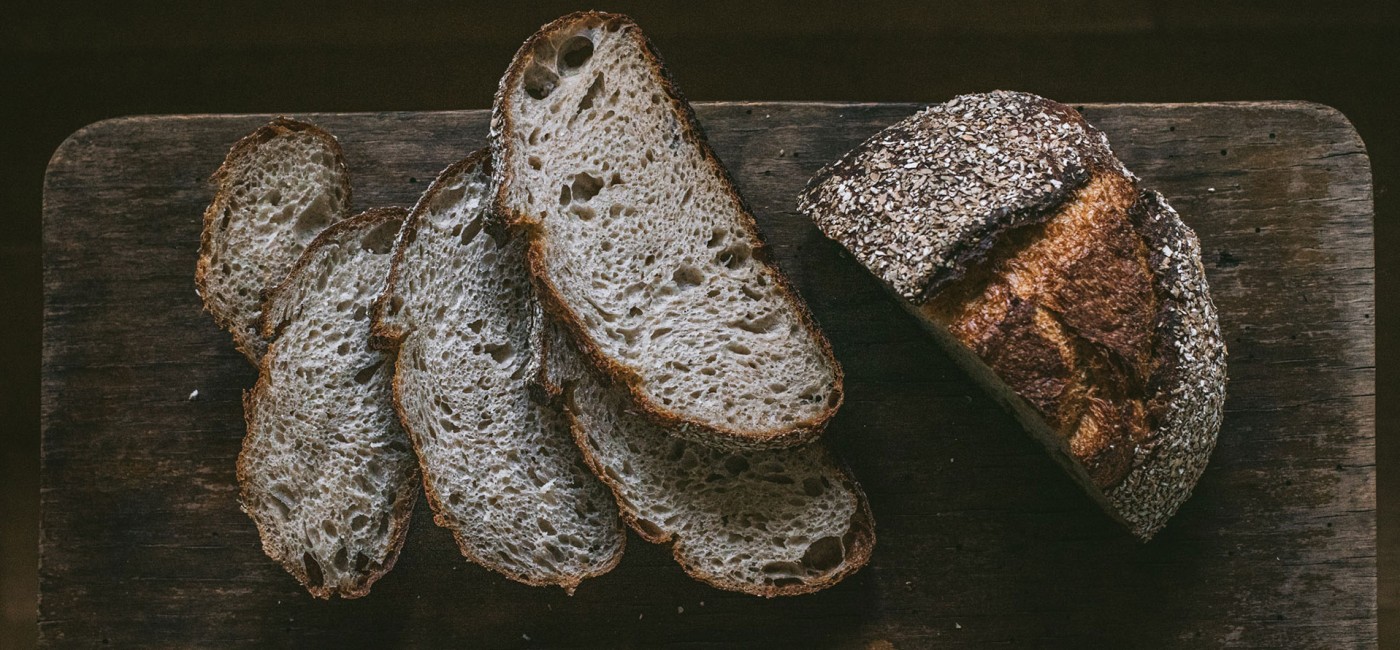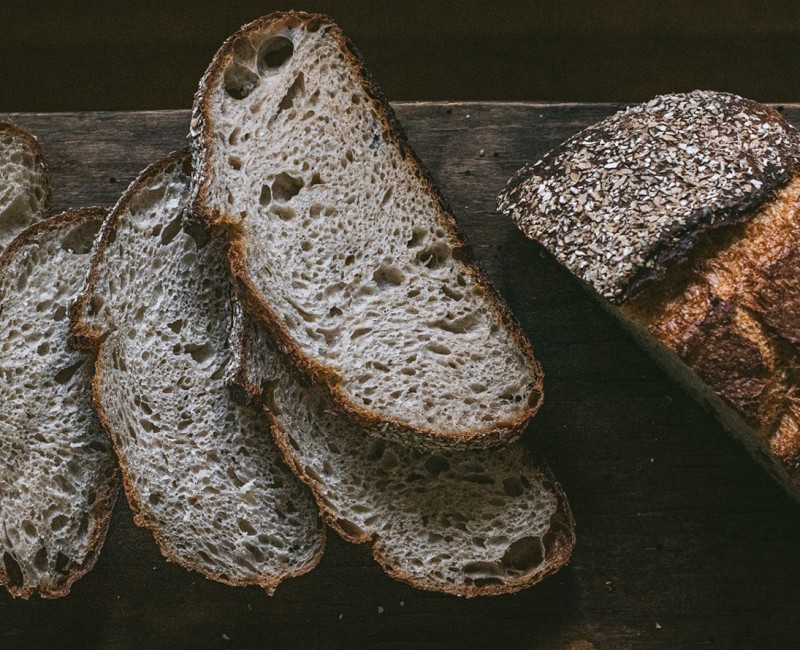 Sourdough with Buckwheat Flour and Yogurt
March 30, 2020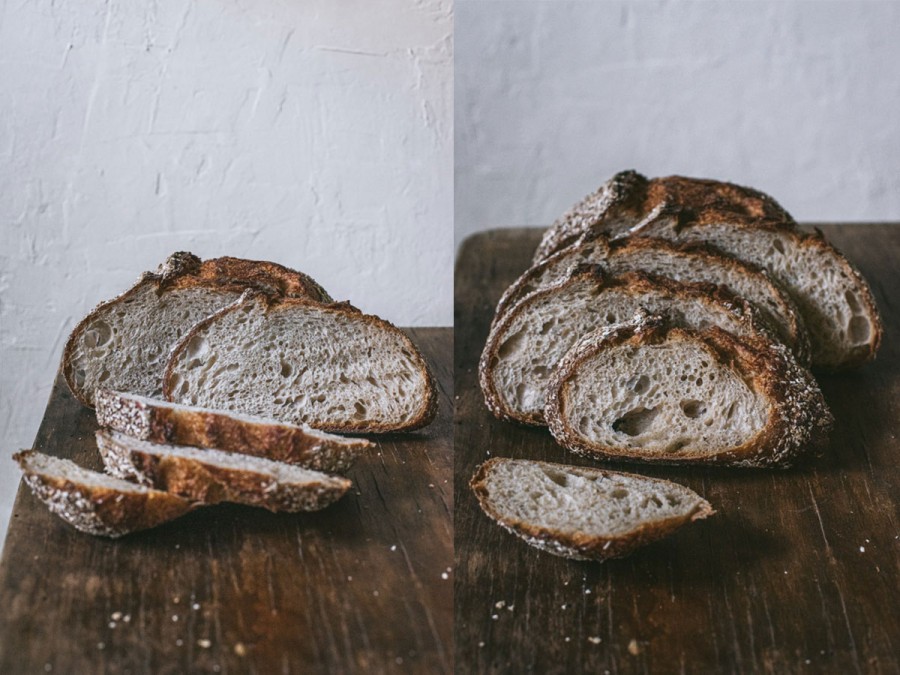 METHOD
1. Levain - 22:00
Build the stiff levain. Mix all the ingredients listed in the levain build, cover loosely and let it ferment overnight.
2. Autolyse - 8:00
In a bowl of a stand mixer whisk plain yogurt and water until evenly mixed. Add bread, rye and buckwheat flours and mix until there are no dry bits. Cover the bowl and let it sit at room temperature for 2 hours.
3. Mix the dough - 10:00
Add the levain and salt to the bowl with autosyled dough. Mix on low speed until incorporated, then turn the mixer on medium-high speed and knead the dough until it pulls away completely from the sides and bottom of the bowl, and becomes smooth and shiny. That may take 10-15 minutes. Transfer the dough to a clean bowl, cover and place in a warm place (24-26°C) for bulk fermentation.
4. Bulk fermentation - 10:15 to 14:15
During the bulk fermentation perform 3 sets of stretch and folds. Let the dough rest 30 minutes (covered) between sets. After the 3rd set of stretch and folds let the dough rest for the remaining time.
The dough will rise and you will notice some bubbles on top and sides of the dough.
5. Preshape - 14:20
Dump the dough from the bowl onto an un-floured work table/counter, preshape into round and let it rest uncovered for 25 minutes.
6. Shape - 14:45
Lightly flour the top of the rested round, flip it over and shape into a boule or batard. Once shaped, transfer the dough into well dusted with rice flour proofing basket. Cover the basket with reusable plastic bag or plastic shower cap and let it sit at room temperature for 15 minutes.
7. Proof - 15:00
Place the basket in the refrigerator to retard overnight (12-16hrs)
8. Bake - 6:00
Place your dutch oven cooker in the oven, and preheat the oven to 250ºC.
When to oven reaches 250ºC, put on the kitchen gloves, VERY CAREFULLY take the dutch cooker out of the oven and turning the basket upside down carefully place the dough into the hot pan. Score the loaf with a sharp knife, a razor blade or a lamé with a design of your choice.
Cover the Dutch oven with the lid, transfer back to the oven. Bake the bread for 15 minutes, and then, carefully take off the dutch oven lid and bake for additional 20 minutes.
Let it cool on a wire rack. Perfectly baked bread should sound hollow when tapped on the bottom