Apple and Cinnamon Hot Cross Buns with Sticky Cinnamon Glaze
January 06, 2016
Hot cross buns are a classic Easter treat in many Christian countries , traditionally baked on Good Friday, but you can find them all year long in every British supermarket.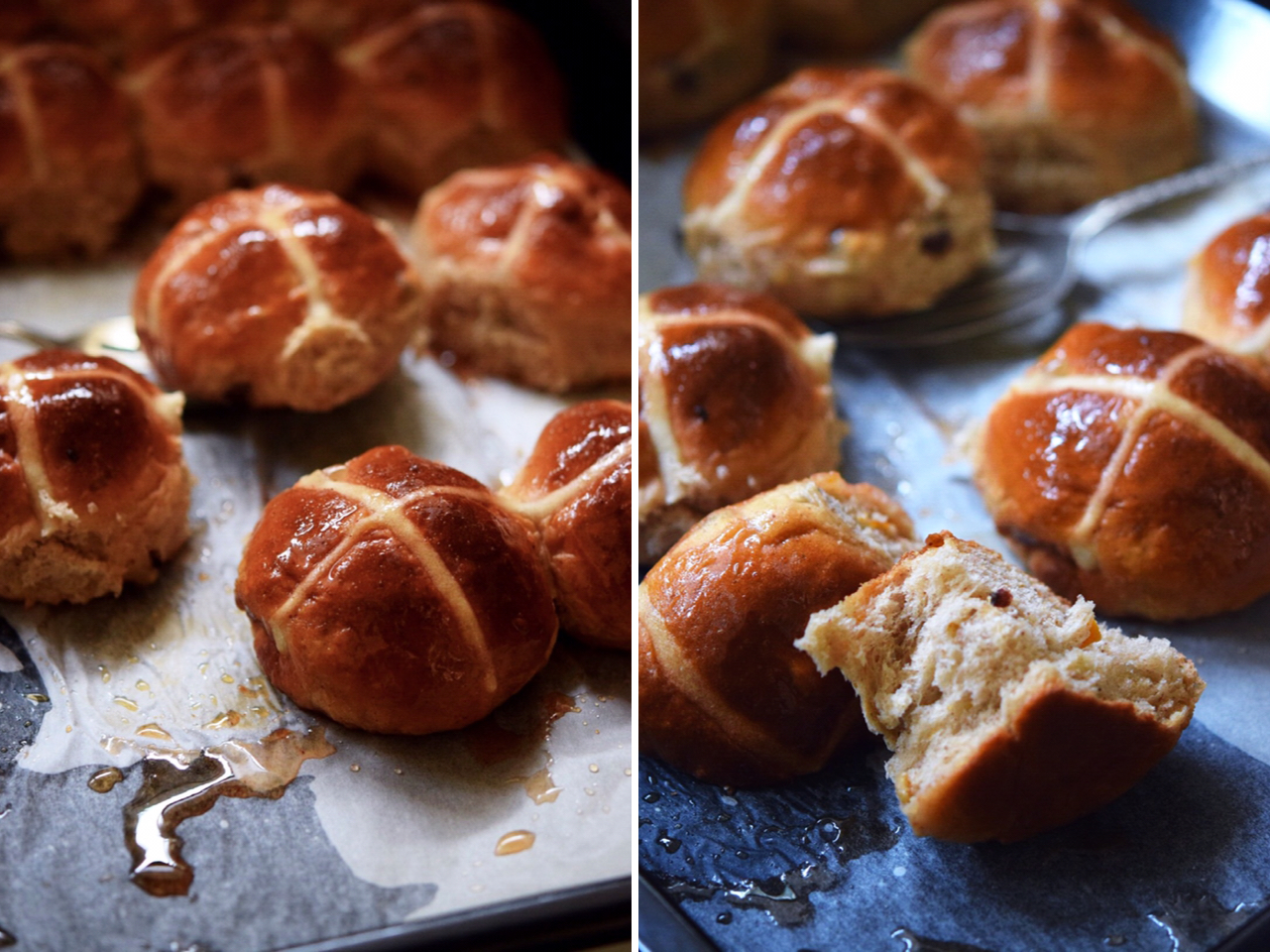 These delicious, slightly sweet buns can be enjoyed really at any time of the year. Packed with flavor, plenty of dried fruits, candied orange peel and fragrant spices. The addition of apples to the dough boosts the taste and gives lovely, moist texture, and an addition of candied and dried apple adds new twist to an old classic flavor.
These buns are best served warm on the day they are baked, but they are also delicious several days later toasted and serve with shaving of butter (in my case loads of butter).
Read the recipe through before you start as you will have to cook the apples before.