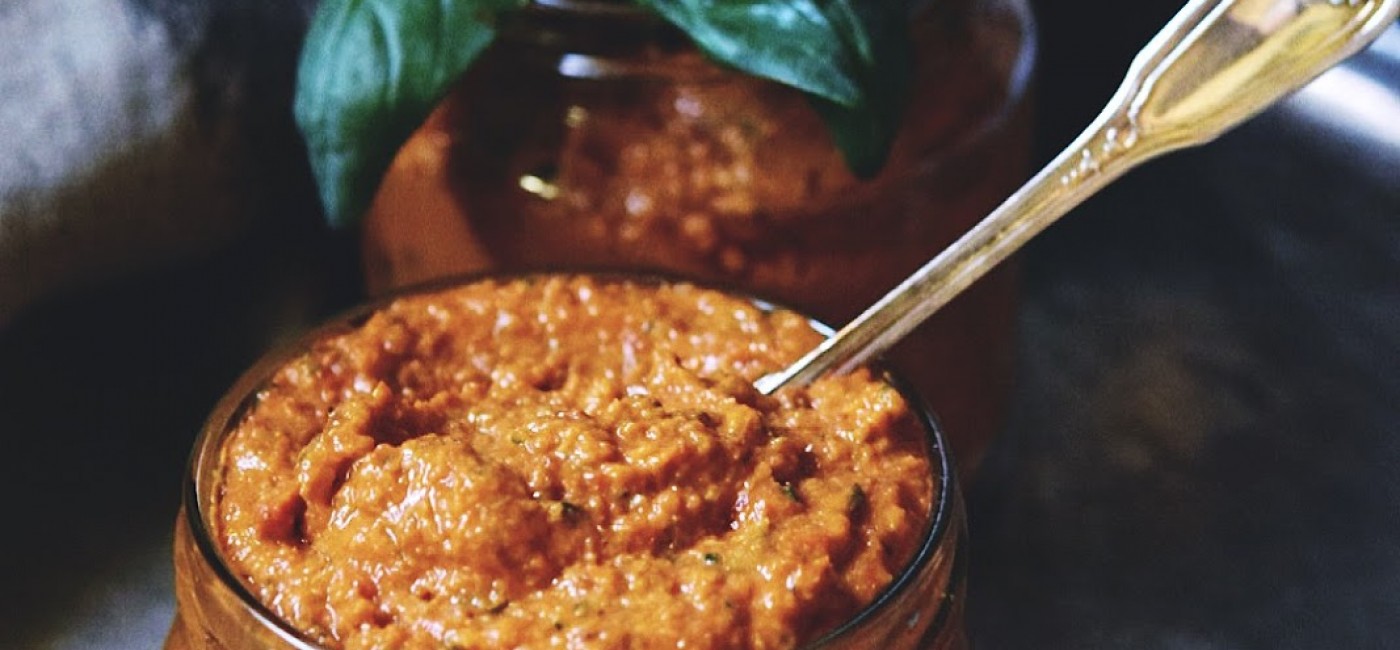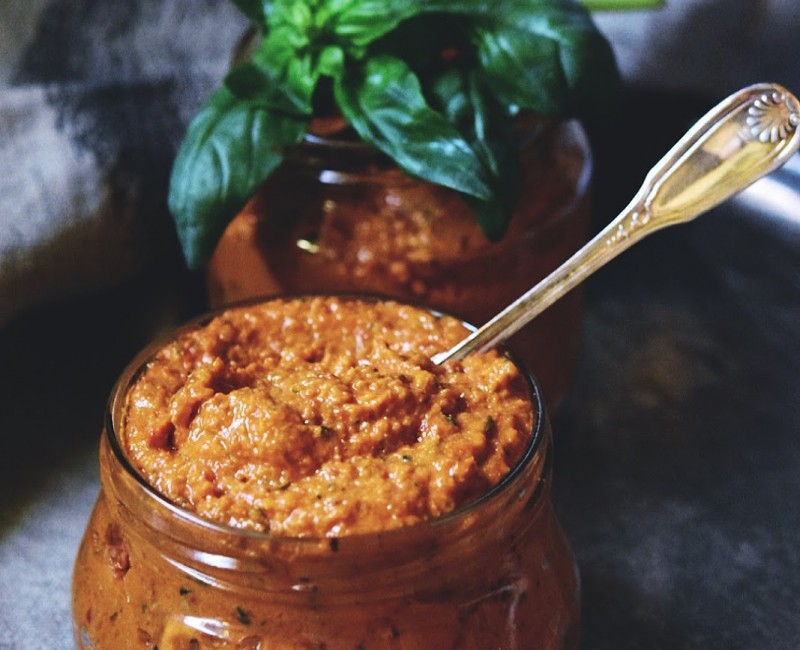 Red Pesto (semi dried tomatoes, artichoke and macadamia nuts)
July 10, 2016

Makes 1 jar
1 cup semi dried tomatoes (store bought or from this recipe )
1 cup grilled artichokes
1/2 cup macadamia nuts
1/4 cup garlic cloves
1/4 cup nutritional yeast
1/4 cup loosely packed basil leaves
about 1/4 cup olive oil, or oil reserved from the tomatoes
1/4 cup lemon juice
salt to taste
METHOD
Place all the ingredients, except the olive oil into a container of your blender. Blend on high speed until grainy paste texture .
Remove the plug from the lid and turn the blender on low. Begin pouring the olive oil in a thin stream into the blender. Keep pouring the olive oil until pesto has creamy consistency . Switch of the blender and scrap the sides. Season if needed. Bled for 30 second more.
Store in the sterilized glass jar.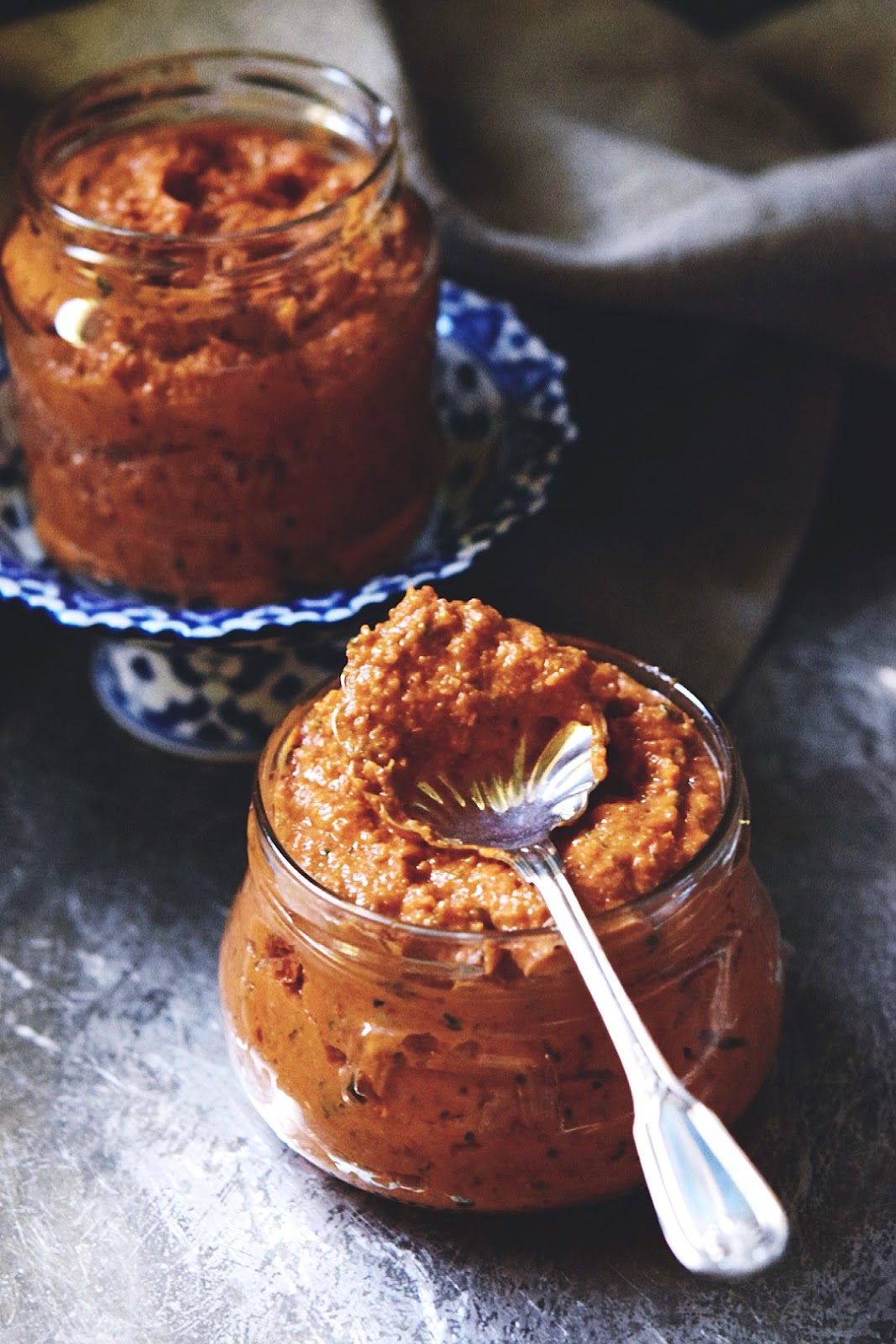 Keeps in the fridge up to a week. Serve tossed with pasta or generously smeared in a veggie sandwich or even a burger.
Makes 1 jar
1 cup semi dried tomatoes (store bought or from this recipe )
1 cup grilled artichokes
1/2 cup macadamia nuts
1/4 cup garlic cloves
1/4 cup nutritional yeast
1/4 cup loosely packed basil leaves
about 1/4 cup olive oil, or oil reserved from the tomatoes
1/4 cup lemon juice
salt to taste