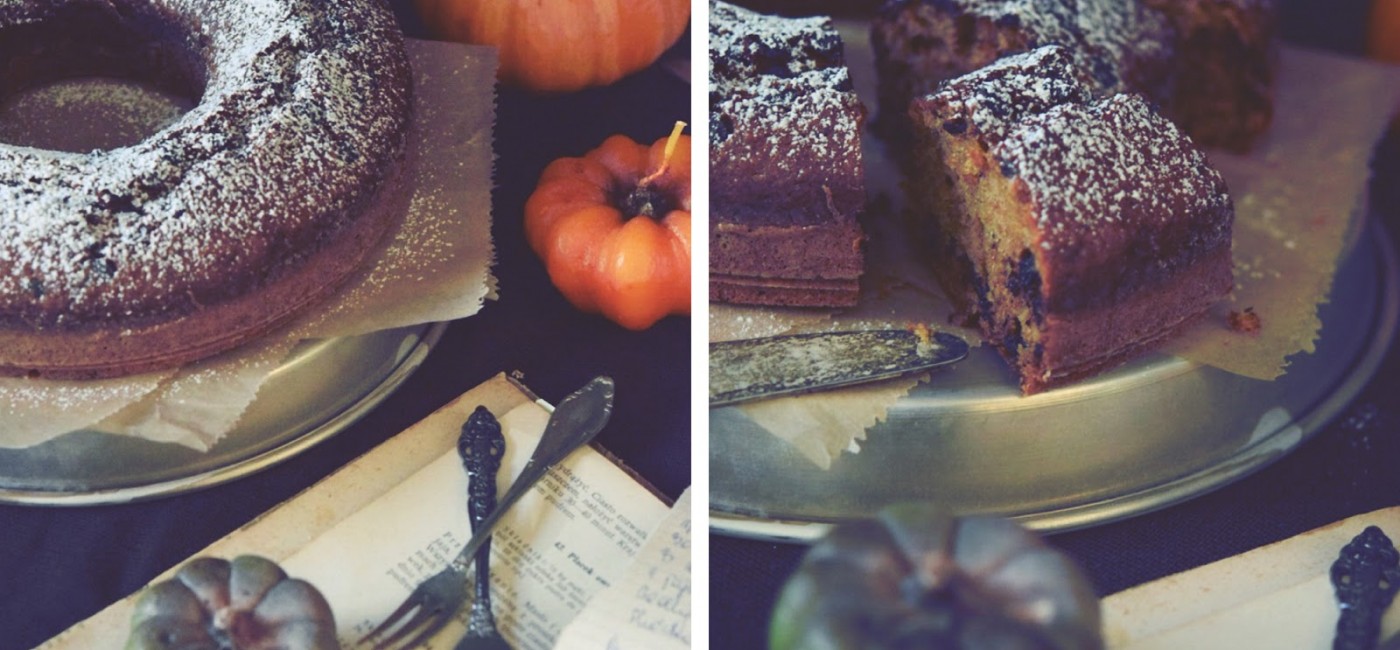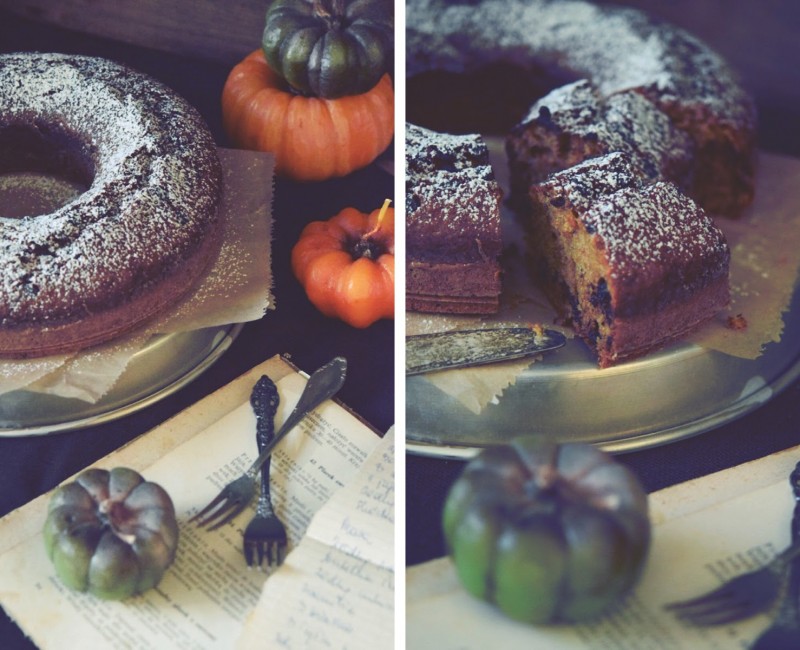 Pumpkin, Rye and Chocolate Chip Cake
October 03, 2015

METHOD
Preheat the oven to 180'C. Butter and dust with flour bundt cake tin.
Mix together both of the flours, salt, baking soda and cinnamon. Set aside.
In a separate bowl, mix the pumpkin puree, vegetable oil, sugar, eggs, yoghurt and vanilla extract until smooth.
Fold the dry ingredients into the pumpkin mixture until few dry spots remain (like you would make muffin batter).
Toss the chocolate chips in a tablespoon of flour, add them to the batter and fold briefly .
Pour the batter into prepared bundt tin and bake for about 50 minutes until skewer insert into the center of the cake comes out clean.
Cool the cake in the pan for about 10 minutes and then transfer to a cooling rack to cool completely. Serve dusted with powered sugar.