Christmas Poppy Seed Cake
December 25, 2015
Merry Christmas to You guys! May your life be filled with warmth, love, peace and good cheer this Holy season!
During the Christmas holidays in Poland, beside the gingerbreads we bake sweets filled with poppy seeds, rum and dry fruits. Oh, there is so many of them! Delicious cheesecake, layer cake, bread plait and buns. When I was a little girl we had all this sweets on our Christmas table, now I bake just one...or two.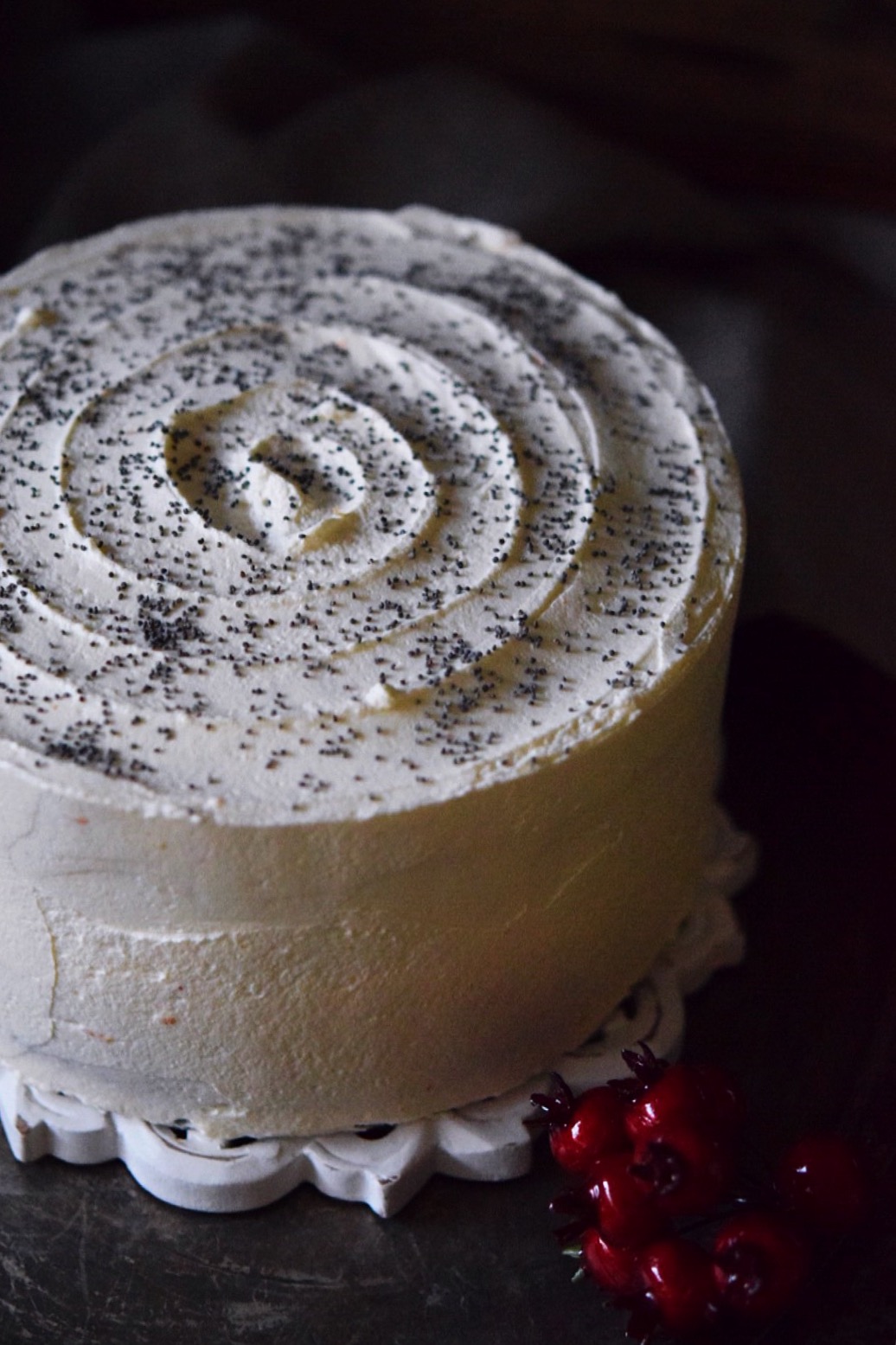 Today I'm making poppy seed butter cake layered with fluffy mascarpone cream. The cream is my personal addition, back then it was just one layer cake glazed with chocolate. A little bit of mascarpone cream will give this already wonderful cake a dessert touch, perfect as a Christmas dessert.