Baked Doughnuts
February 04, 2016
Today in Poland we celebrate the Fat Thursday, traditional Catholic Christian feast marking the last Thursday before Lent. Basically is a day dedicated to eating large quantities of sweets, especially the fried kinds. In my home there was no fat Thursday without dozens of doughnuts and faworki - deep fried stripes of dough sprinkled with powdered sugar. I was never a big fan of faworki, but doughnuts on the others hand....oh boy!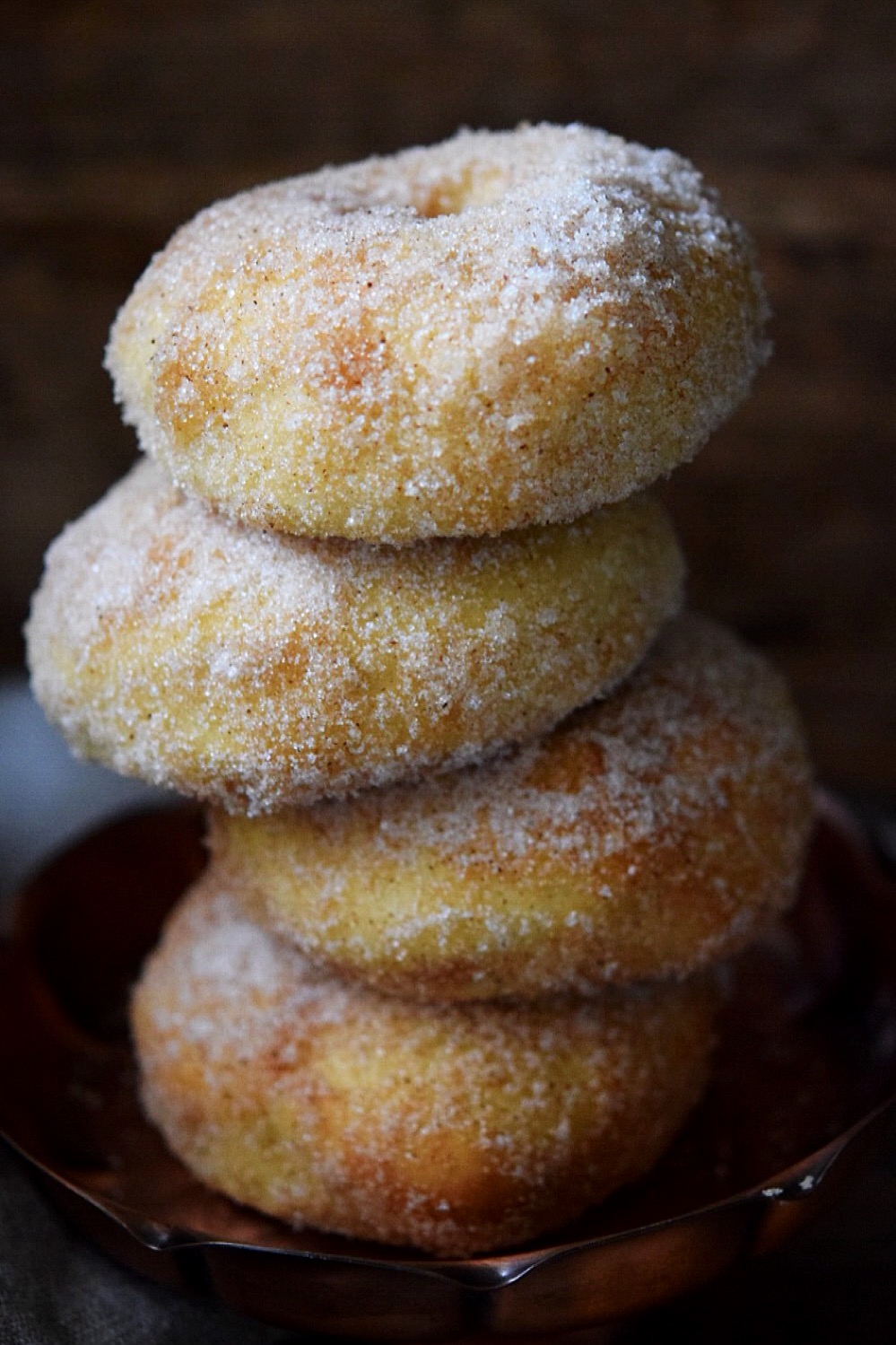 Today I didn't fry any doughnuts, I baked them! You know I'm trying to be healthy and fit, which is not very easy when you are playing a food blogger :) But I wont lie to you, these doughnuts are not the super skinny version, they were drowned in melted butter and cover with tons of sugar.
These baked doughnuts are really delicious, but unfortunately far way from the doughnuts I remember from my childhood days. Oh well, we can't have it all ! I recommend you try it for yourself and let me know what you think about them.